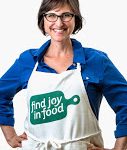 Duration:
One Session
Date range:
March 5
Date(s) of the week:
Monday
Hour:
6:30–9 p.m.
Quarter:
Winter 2018
Prerequisite:
None
Address:
Palo Alto HS Rm 103
Price:
$60
Register Now
Eager to make crispy dishes without all the oil? Come learn the magic of air frying. We'll make restaurant style fried tofu, sweet potato fries and a blooming onion, plus hard taco shells and kimchi fried rice balls.
Optional Equipment: Bring in your air fryer if you have one ­— and we'll have some on hand to experiment with. Because the air fryer works like an oven, we may end up roasting/baking in the conventional oven as well to try more recipes.
Optional Textbook: The Vegan Air Fryer: The Healthier Way to Enjoy Deep-Fried Flavors ­— Kindle Edition by JL Fields.
Please email the instructor with any dietary or culinary concerns – there's flexibility in ingredients on the dishes we make. Bring containers for leftovers.
Telephone: (650) 329-3752 – 50 Embarcadero Road – Palo Alto, CA 94301
Copyright © 2009-2017 Palo Alto Adult School. All rights reserved.