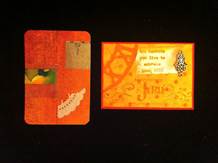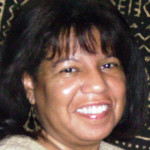 Duration:
One Session
Date range:
September 14
Date(s) of the week:
Thursday
Hour:
6–9 p.m.
Quarter:
Fall 2017
Prerequisite:
None
Address:
Palo Alto HS Rm 1701
Price:
$65
No Longer Available
Artist Trading Cards are unique hand-made works of art collected and traded by people who want to participate in a world-wide collaborative cultural exchange. They are 2 1⁄2 by 3 1⁄2 inches in size —- the same format as modern trading cards, baseball cards etc.
A variety of materials will be provided for you to make up to ten cards.
There is a $5.00 materials fee payable to the instructor.
ATC allow people from different backgrounds and skill levels to get involved in making and collecting art. Everyone can participate, all techniques, styles and media are allowed including pencils, pens, markers, watercolor, acrylic paints, collage, papercuts, found objects, metals, fiber, wax and other materials.
Students should bring scissors and glue stick.
Telephone: (650) 329-3752 – 50 Embarcadero Road – Palo Alto, CA 94301
Copyright © 2009-2017 Palo Alto Adult School. All rights reserved.