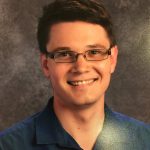 Duration:
10 wks
Date range:
January 18 to March 22
Date(s) of the week:
Thursday
Hour:
6–8 p.m.
Quarter:
Winter 2018
Prerequisite:
None
Address:
Palo Alto HS Rm 219
Price:
$160
Register Now
Bienvenue à Palo Alto Adult School! Dreaming of a vacation in the French Riviera? Going to Paris on business? Hoping to explore a Chateau in Tours? Wanting to better appreciate French cinema? This course, covering everything from basic pronunciation to essential vocabulary and grammar, will orient students to the language and culture of France.
The purpose of this course is to orient students to the French language and the culture embedded therein. The course will introduce approximately 500 essential vocabulary terms, cover the basics of French grammar and sentence structure, and help new speakers pronounce the unique sounds of French. Students will engage in a variety of interactive group, whole-class, and individual activities to develop these skills. Topics covered will include introducing oneself, telling and understanding time, days of the week, months of the year, how to use varied transportation options in France, how to secure accommodations, how to order food, how to purchase necessities, and most importantly, how to get yourself unlost in a pinch!
Telephone: (650) 329-3752 – 50 Embarcadero Road – Palo Alto, CA 94301
Copyright © 2009-2017 Palo Alto Adult School. All rights reserved.