INSTANT POT #2 - QUICK MULTI-PART VEGETARIAN MEAL (**NEW**) Join our Email list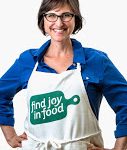 Duration:
One Session
Date range:
February 5
Hour:
6:30–9 p.m.
Quarter:
Winter 2018
Prerequisite:
None
Address:
Palo Alto HS Rm 103
Price:
$60
Register Now
Would you like to make a whole meal in the Instant Pot?
We'll use a stacking technique to make multiple dishes at the same time in one Instant Pot – like the components of a burrito bowl, a mushroom curry and more. Optional Equipment: your own electric or stove top pressure cooker and/or Instant Pot, plus 1-3″ deep glass or ceramic containers that will fit in a 9″ round opening – or use our equipment.
Learn new methods to make satisfying, tasty weeknight meals in less time. This class is suitable for vegetarians and vegans and there's flexibility to support gluten free options as well.
Please email the instructor with any dietary or culinary concerns — there's flexibility in ingredients on the dishes we make. Optional Textbook: Vegan Under Pressure: Perfect Vegan Meals Made Quick and Easy in Your Pressure Cooker (Paperback by Jill Nussinow).
Bring containers for leftovers.
Telephone: (650) 329-3752 – 50 Embarcadero Road – Palo Alto, CA 94301
Copyright © 2009-2017 Palo Alto Adult School. All rights reserved.