ITALIAN: ADVANCED GRAMMAR REVIEW (**NEW**) Join our Email list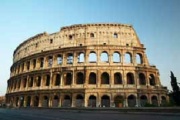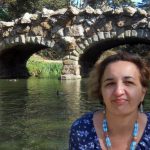 Duration:
2 wks (4 sessions)
Date range:
June 12 to June 21
Date(s) of the week:
Monday and Wednesday
Hour:
8–9 p.m.
Quarter:
Summer 2017
Prerequisite:
High intermediate or equivalent
Textbook:
No textbook required
Address:
Palo Alto HS Rm 408
Price:
$32
Register Now
Have you ever questioned how to express a wish in the past, present or future? Would you like to be able to formulate a hypothesis in a perfect Italian? Do you wonder when to use CI and when NE? If you answered yes to any of these, then this is the class for you! Join us for a quick, intense review of some of the most troublesome aspects of Italian grammar, such as subjunctive, if clauses, pronominal particles and their uses.
No textbook required.
Telephone: (650) 329-3752 – 50 Embarcadero Road – Palo Alto, CA 94301
Copyright © 2009-2017 Palo Alto Adult School. All rights reserved.