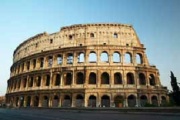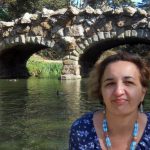 Duration:
9 wks
Date range:
September 11 to November 13
(
No class:
October 9.)
Date(s) of the week:
Monday
Hour:
6–8 p.m.
Quarter:
Fall 2017
Prerequisite:
None
Textbook:
Required textbook can be purchased in the Adult School office
Address:
Palo Alto HS Rm 307
Price:
$144
Register Now
Benvenuto! Take the opportunity to get acquainted with Italian Language and Culture at a basic level. Learn elementary Italian structures (pronunciation, gender and numbers, articles, nouns, adjectives, present tenses, numbers, some prepositions, how to make a question, positive and negative statements) and active vocabulary based on oral and written pattern drills. Practice basic conversational skills with the help of short readings and dialogues. At the end of the course, you will be able to greet people and introduce yourselves, give and ask for basic information, describe simple objects, order and ask for the bill at the restaurant. Then you'll be ready for the next challenging and fun step!
Required textbook may be purchased in the Adult School office.
Telephone: (650) 329-3752 – 50 Embarcadero Road – Palo Alto, CA 94301
Copyright © 2009-2017 Palo Alto Adult School. All rights reserved.