ITALIAN: GIUGNO E CANZONI
(June with Italian Songs) (**NEW**) Join our Email list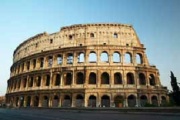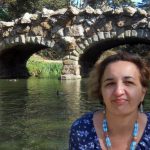 Duration:
2 wks (4 sessions)
Date range:
June 12 to June 21
Date(s) of the week:
Monday and Wednesday
Hour:
6–8 p.m.
Quarter:
Summer 2017
Prerequisite:
Basic knowledge of Italian, beginner to low intermediate (A1, A2, B1)
Textbook:
No textbook required
Address:
Palo Alto HS Rm 408
Price:
$64
Register Now
Giugno e canzoni! This class will be a short, joyful review of your skills in Italian. In each class we will not only listen to and sing an Italian song, but also use the song as a tool to review or learn vocabulary, linguistic expressions, grammar and cultural elements. Practice your listening skills and both your oral and written comprehension through a series of exercises that we will do together in class.
No textbook required.
Telephone: (650) 329-3752 – 50 Embarcadero Road – Palo Alto, CA 94301
Copyright © 2009-2017 Palo Alto Adult School. All rights reserved.