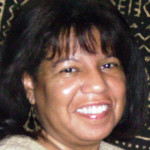 Duration: Two Sessions (January 24 and January 25)
Date range: January 24 to January 25
Date(s) of the week: Wednesday and Thursday
Hour: 6–9 p.m.
Quarter: Winter 2018
Prerequisite: None
Address: Palo Alto HS Rm 1702
Price: $75
Become acquainted with variations of Coptic stitch while creating your own journal using recycled book covers.
Coptic stitch is a sewn binding method that creates an exposed spine that lays open flat.
Introduced during the fourth century in Egypt by followers of the Christian Coptic church, various forms of this stitching technique have remained popular.
Using demonstration, examples, diagrams and lots of individual attention students are guided through the creation of a hand sewn notebook.
Students' tool kit should include
scissors
paper trimmer
ruler
pencil
bone folder
paper piercing tool
piercing mat
There is a $20.00 materials fee payable to the instructor.
Telephone: (650) 329-3752 – 50 Embarcadero Road – Palo Alto, CA 94301
Copyright © 2009-2018 Palo Alto Adult School. All rights reserved.