ORGANIZE YOUR OFFICE: From Chaos to Control Join our Email list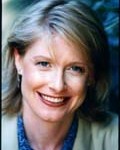 Duration:
One Session
Date range:
January 24
Date(s) of the week:
Wednesday
Hour:
6:30–9 p.m.
Quarter:
Winter 2018
Prerequisite:
None
Address:
Palo Alto HS Rm 304
Price:
$40
Register Now
Buried under piles on your desktop? Anxious every time your incoming mail pings? Come learn creative ways to overcome information overload and increase your office productivity. Develop efficient filing systems both in the drawer and online. Create action-based workflow and find anything in 30 seconds or less. Gain control of your time and maximize your office space with solutions for the corporate and home office.
Telephone: (650) 329-3752 – 50 Embarcadero Road – Palo Alto, CA 94301
Copyright © 2009-2017 Palo Alto Adult School. All rights reserved.