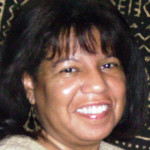 Duration: One Session
Date range: January 27
Date(s) of the week: Saturday
Hour: 10–1 p.m.
Quarter: Winter 2018
Prerequisite: None
Address: Palo Alto HS Rm 1701
Price: $60
Make your own decorative paper from cotton pulp and household materials.
Students in this workshop will learn to make paper pulp from recycled materials and cotton linter. We'll enhance the paper with a variety of inclusions to give it additional depth and texture.
After initial instruction and demonstration, students will work at their own pace to make as much paper as they desire in the allowed time.
Materials:
Please bring to class a tray or bin at least 5″ X 7″ so you can transport the wet papers home.
There is a $10 materials fee payable to the instructor.
Telephone: (650) 329-3752 – 50 Embarcadero Road – Palo Alto, CA 94301
Copyright © 2009-2018 Palo Alto Adult School. All rights reserved.