WOODWORKING 2: Hand Tools Short Course Join our Email list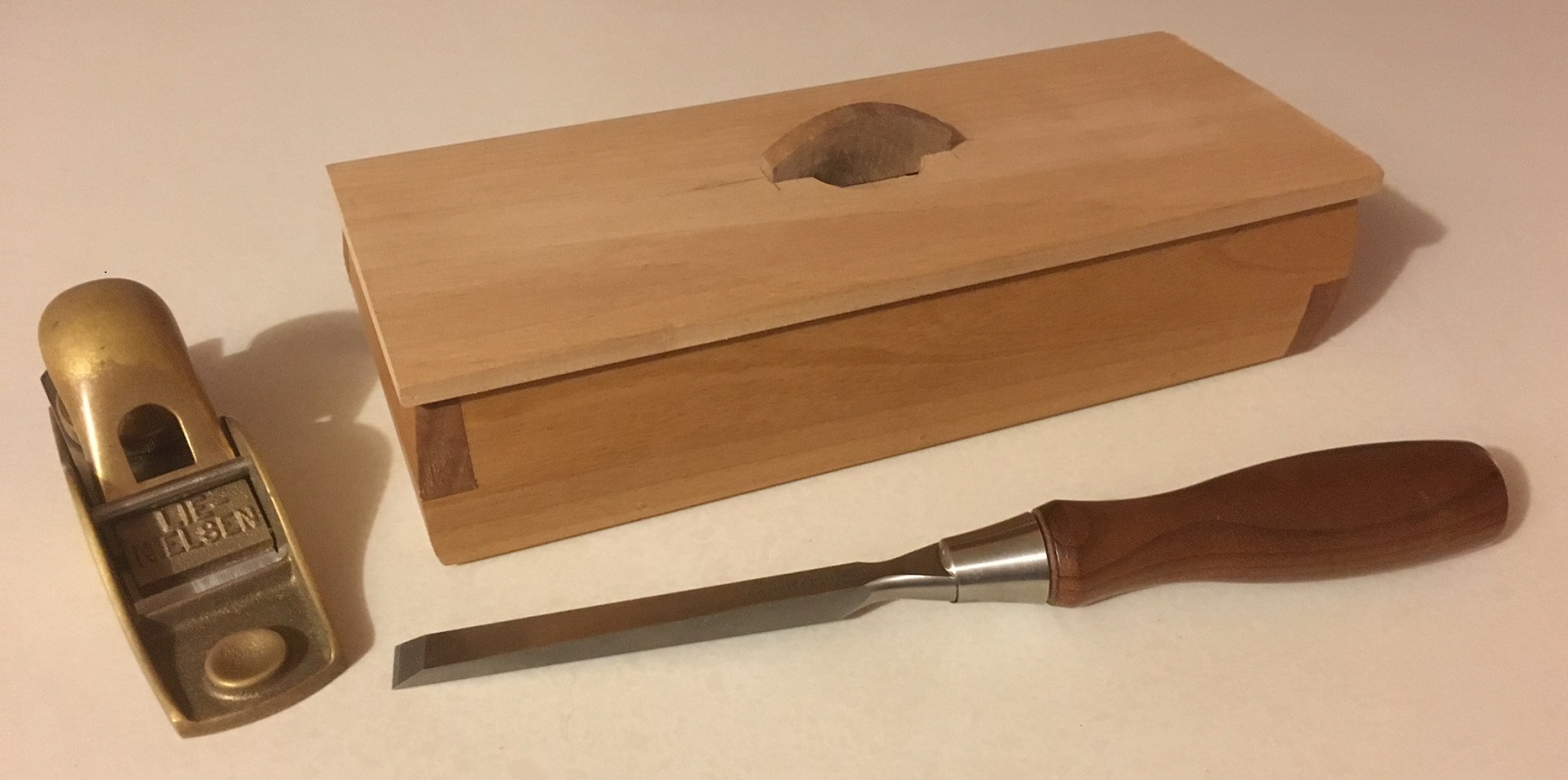 Duration: 5 wks
Date range: June 6 to July 11
(No class: July 4.)
Date(s) of the week: Tuesday
Hour: 6:30–9:30 p.m.
Quarter: Summer 2017
Prerequisite: Woodworking 1
Address: Palo Alto HS Woodshop
Price: $120
If pre-approved by instructor, please call (650) 329-3752 to register.
In this class students will acquire, learn to sharpen and maintain, and use two high quality hand tools which are essential to the hand tool purist and the hybrid power tool/hand tool woodworker: the chisel and block plane.
Due to time restraints, restoration of old hand tools will NOT be covered, and students will be expected to purchase the specifically recommended tools (unless they already own the equivalent). These tools will be of very high quality and will provide life-long service.
Students will make an elegant small box using the tools and skills acquired in class.
There will be a materials fee payable to the instructor to cover the cost of tools ($360.00 for the chisel, block plane and sharpening system) and wood ($30.00).
Please email the instructor for more information.
Telephone: (650) 329-3752 – 50 Embarcadero Road – Palo Alto, CA 94301
Copyright © 2009-2017 Palo Alto Adult School. All rights reserved.