WOODWORKING 2: BUILD A TRIO OF BOXES (**NEW**) Join our Email list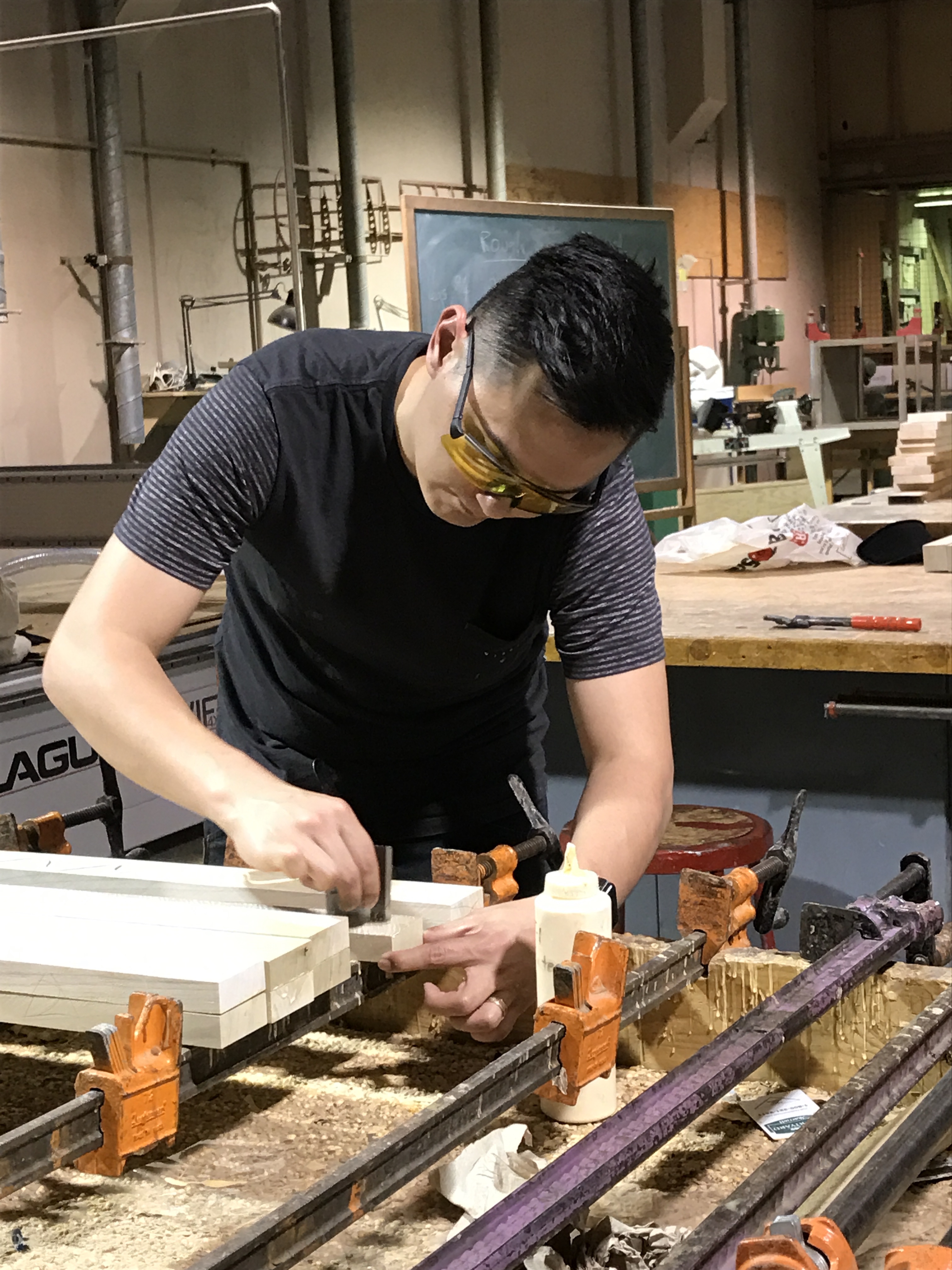 Duration:
9 wks
Date range:
September 14 to November 16
(
No class:
September 21.)
Date(s) of the week:
Thursday
Hour:
2–5 p.m.
Quarter:
Fall 2017
Prerequisite:
Woodworking 1 - NO EXCEPTIONS
Textbook:
No textbook required
Address:
Palo Alto HS Woodshop
Price:
$216
Register Now
This class offers the developing woodworker the opportunity to expand upon skills learned in Woodworking 1 by building a collection of boxes. Students will learn different joinery styles (miters reinforced by splines; finger joints; and dovetails) and a host of general-purpose techniques (veneering, rabbets and dados). The boxes will be the envy of your family and friends, and perfect for holiday gift-giving, if you dare part with them!
Students in this class will build a trio of gorgeous boxes, each with increasing level of sophistication. The first box is your basic box: The sides meet at 45-degree angles and are reinforced with splines. The bottom is Baltic birch plywood, resting inside a groove cut into the sides. The top is a solid block of wood with chamfered edges resting on a "rabbet" ledge at the top of the sides. The other boxes will explore other box styles: sides connected with box joints or dovetails; hinges to fasten the top to the carcass; and panel construction of the lid.
No textbook required.
There is a $40 materials fee payable to the instructor to cover the cost of wood.
Telephone: (650) 329-3752 – 50 Embarcadero Road – Palo Alto, CA 94301
Copyright © 2009-2017 Palo Alto Adult School. All rights reserved.