BOOK MAKING: THE WINGED BOOK (**NEW**)
(Fall 2020 Online Class -- Registration begins Friday, August 21, 2020) Join our Email list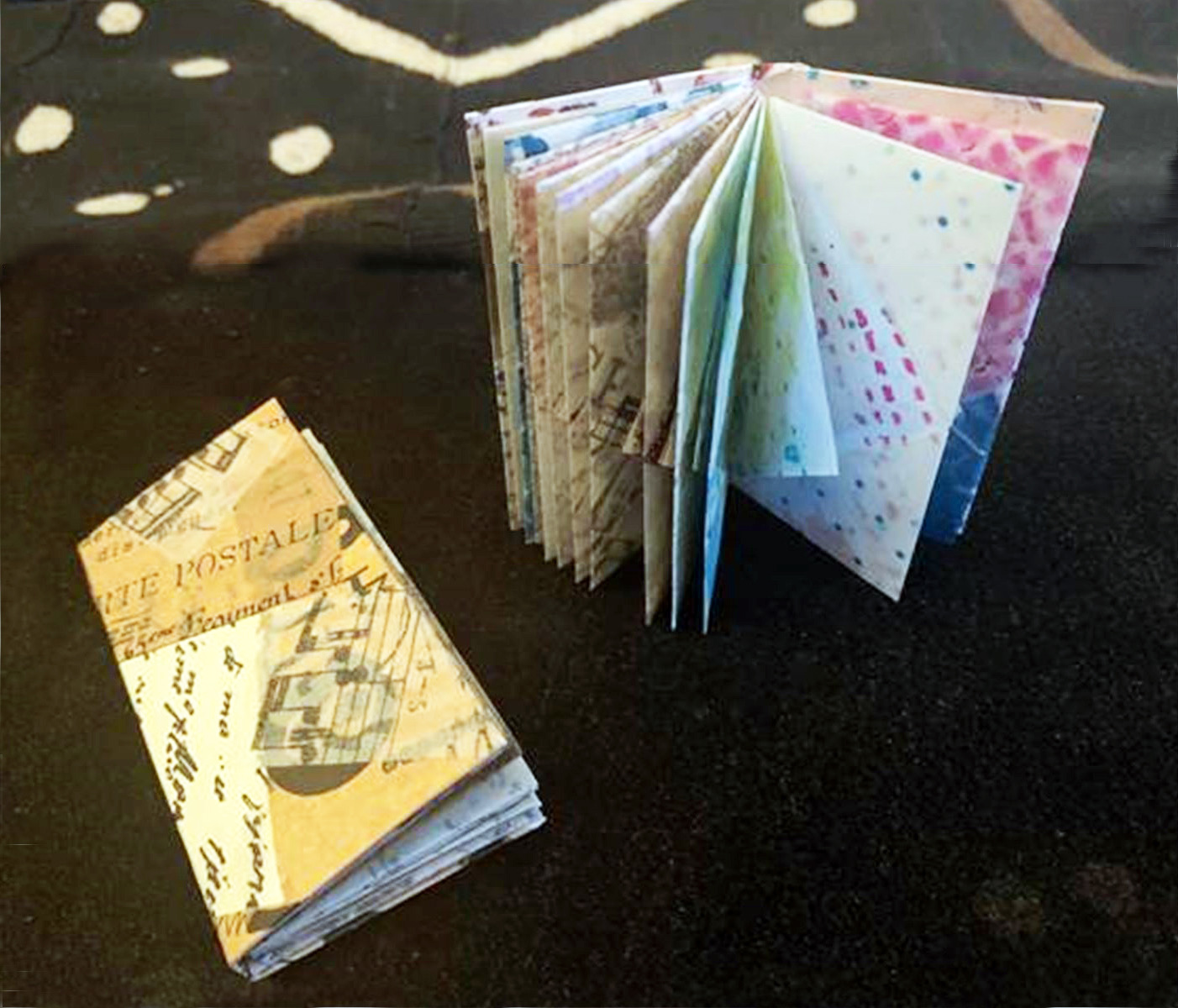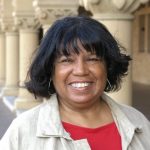 Duration: One Session
Date range: September 16
Date(s) of the week: Wednesday
Hour: 6–9 p.m.
Quarter: Fall 2020
Prerequisite: None
Address: ONLINE CLASS (via ZOOM)
Price: $40
During the current Covid-19 quarantine, our classes are being held online via Zoom.
Registration begins Friday, August 21, 2020.
Part origami and part drum leaf binding!
The Winged Book structure is made from several sheets of lightweight, square paper. You can use any size square you like. Four inch squares will yield a book that is 3 X 1.5 inches. The more squares you use, the thicker the book will be.
I recommend using printed tissue paper or deli paper because of the translucency.
You'll have a better experience if you can set up your work surface next to your laptop, desktop, or tablet to see what I'm demonstrating. You will be able to ask questions and virtually meet the other students in the class.
We will start off with basic Zoom protocols and a check to make sure you have everything you need to make your books.
Prepare your materials in advance.
In addition to a ruler, scissors, pencil, bone folder, liquid glue or glue stick you will need:
5 to 12 squares of lightweight paper: tissue paper, deli paper, origami paper, wrapping paper, book or magazine pages, printer paper etc.
Save your scraps when cutting your squares. You will be able to use them to decorate the cover.
Cardstock or thin cardboard, like a cereal box, for the cover. (The size will depend on the size of the book. If using 4 inch squares make it 3 X 6.25).
Glue brush
A large binder clip
BOOK MAKING: THE WINGED BOOK
Telephone: (650) 329-3752 – 50 Embarcadero Road – Palo Alto, CA 94301
Copyright © 2009-2020 Palo Alto Adult School. All rights reserved.