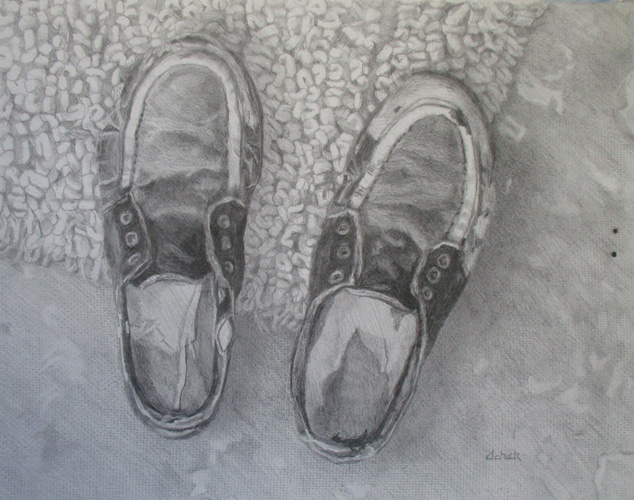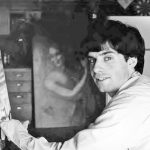 Duration:
10 wks
Date range:
March 25 to June 3
(
No class:
April 8.)
Date(s) of the week:
Thursday
Hour:
6:30–8:30 p.m.
Quarter:
Spring 2021
Prerequisite:
None
Address:
LIVE ONLINE (via ZOOM)
Price:
$184
Register Now
During the current Covid-19 period, this class is being held LIVE ONLINE via Zoom.
Create dynamic design using real and abstract images. Returning or advanced students may work on independent projects.
You will need a pencil, eraser, sandpaper, paper towel, white paper and a printout of the supply list for our first class.
Let me know your drawing interests, so that I can serve you better!
| | |
| --- | --- |
| Week 1 | Review supply list. Value study using:  pencil, erasure, sandpaper, paper towel on white paper |
| Week 2-3 | Graphite drawing of bird nest using cut and torn paper masks, erasure shield |
| Week 4 | Hans Hoffman inspired abstract charcoal drawing |
| Week 5-6 | Complementary color floral still life drawing |
| Week 7-8 | Distort a newspaper photograph using:  graphite, charcoal and pastel |
| Week 9-10 | Color paper/cloth collage self portrait |
Recommended art store: University Art, 2550 El Camino Real, Redwood City, (650) 328-3500
Store Row number; Color of Row number (Blk=black, C=colored, E=endcap), Back=back of store)
3 Blk
2H, HB, 2B graphite pencils
3 Blk
white vinyl eraser
3 Blk
kneaded erasure
3 BlkE
sandpaper wand
3 BlkE
chamois
3 BlkE
3/8″ to 1/2″ wide blending stump (optional)
3 Blk
pencil sharpener (optional)
2-3 Blk
soft pastels:  black, gray, white, ocher, burnt sienna, raw umber, red, yellow, blue
 5 Blk
9" x 12" to 11" x 14" drawing pad
5 Blk
8" x 10" sketchpad
Back
1: 19.5"x25.5" sheet of Canson Mi-Tientes "Moonstone" pastel drawing paper (cut into ¼'s)
5 Blk
white plastic multi-well watercolor pallet or small clear plastic salsa containers
3 BlkE
medium or soft hardness vine charcoal
3 Blk
soft or medium hardness compressed charcoal
7 Blk
¾" wide artist tape
3 Blk
assorted colored paper
9 Brn
"UHU stic" (or other brand) of glue stick
Home
scissors to cut paper and cloth
3 Blk
container to carry supplies (optional)
4 Blk
drawing fixative (optional)
Back
portfolio to store art (optional)
Window (top drawer)
1 sheet glassine paper to separate drawings in your portfolio
8 C
gray scale card
Other Optional Items
plumb line, pilot SCA-UF black pen to label supplies, 4"x6" mirror, Masonite panel (or drawing board) with #4 bulldog clips, 50 sheets of newsprint ("blanket"), camera, eraser shield, Tombow "Monozero" erasure, pastel pencils, illustration board, 9" x 9" piece of cotton cloth, charcoal pencil, Q-tips
By Robert Schick
Click images below to enlarge.
| | | |
| --- | --- | --- |
| Old Shoes (graphite) | Tree with Clouds (pen) | MV Heritage Park Illustration (watercolor) |
Telephone: (650) 329-3752 – 50 Embarcadero Road – Palo Alto, CA 94301
Copyright © 2009-2021 Palo Alto Adult School. All rights reserved.