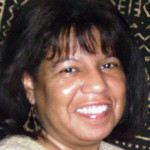 Duration:
One Session
Date range:
April 25
Date(s) of the week:
Tuesday
Hour:
6–9 p.m.
Quarter:
Spring 2017
Prerequisite:
None
Address:
Palo Alto HS Rm 1701
Price:
$65
No Longer Available
Artists' Books, unique or small edition handmade books come in a vast variety of sizes, formats and structures.
In this class you will create five easy and uniquely artistic book forms including the popular Flag book, Gallery book and a woven accordion.
There is a $25.00 materials fee payable to the instructor.
Using demonstration, examples, diagrams and lots of individual attention students are guided through the creation of five handmade books.
Student tool kit should include:
Scissors
Paper trimmer
Ruler
Pencil
Bone folder
Paper piercing tool
Piercing mat
Embossing stylus or scoring tool
X-Acto knife
Cutting board
By Jamila Rufaro

Telephone: (650) 329-3752 – 50 Embarcadero Road – Palo Alto, CA 94301
Copyright © 2009-2017 Palo Alto Adult School. All rights reserved.