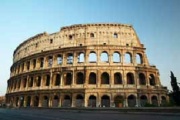 Duration:
10 wks
Date range:
January 12 to March 16
Date(s) of the week:
Wednesday
Hour:
6–7:30 p.m.
Quarter:
Winter 2022
Prerequisite:
Beginning II or equivalent
Textbook:
Please contact the instructor for further information about the class and the textbook.
Address:
LIVE ONLINE via ZOOM
Price:
$120
Register Now
Class will be held LIVE ONLINE via ZOOM.
After you register, you will receive a link to login to the class.
Please call the Adult School office at (650) 329-3752 if you have any questions.
This fun, live Italian class is meant as a continuation for Beginning II students or those who have a beginning level knowledge of the Italian language. New students are welcome! The focus of the class will be on conversation and active participation. Please contact the instructor for the textbook and any questions. A presto!
All students are required to have their video ON during class.
Telephone: (650) 329-3752 – 50 Embarcadero Road – Palo Alto, CA 94301
Copyright © 2009-2022 Palo Alto Adult School. All rights reserved.