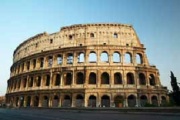 Duration:
8 wks
Date range:
March 27 to May 22
(
No class:
April 3.)
Date(s) of the week:
Monday
Hour:
6–7:30 p.m.
Quarter:
Spring 2023
Prerequisite:
Intermediate VI or equivalent
Textbook:
Please contact instructor for information about the textbook.
Address:
LIVE ONLINE (via ZOOM)
Price:
$111
Register Now
Class will be held LIVE ONLINE via ZOOM.
After you register, you will receive a link to login to the class.
Please call the Adult School office at (650) 329-3752 if you have any questions.
This engaging class is designed to review, reinforce and expand your grammar and communication skills.
Emphasis is on conversation and active in-class participation. The class is taught mostly in Italian.
A presto! Please contact the instructor for information about the textbook.
All students are required to have their video ON during class.
New students welcome!
Telephone: (650) 329-3752 – 50 Embarcadero Road – Palo Alto, CA 94301
Copyright © 2009-2023 Palo Alto Adult School. All rights reserved.