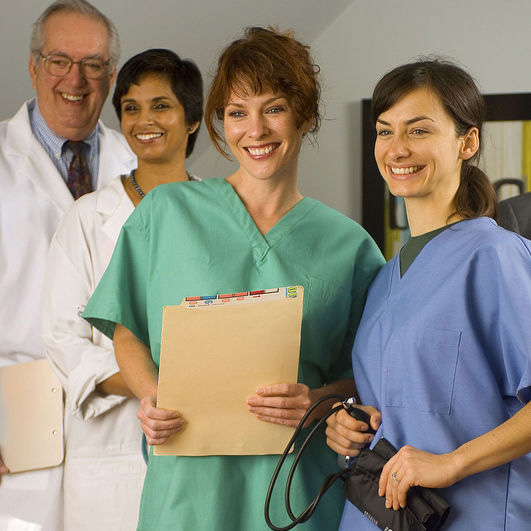 Instructor:
Regional Education Center Staff
,
(800) 927-5159
Duration: 20 wks
Date range: August 8 to January 16
(No class: November 21, November 23, December 21, 26, and 28, 2017, and January 2 and 4, 2018.)
Date(s) of the week: Tuesday and Thursday
Hour: 5:30–9:30 p.m.
Quarter: Fall 2017
Prerequisite: 18 years old and high school diploma or GED®
Address: Palo Alto HS Rm 1709
Price: $2995 ($300 deposit required, includes CPR, Certificate, Insurance). Extra Costs: Books, Scrubs, and Student Medical Kit, and State Testing, Background Check, and Drug Test
Earn your certificate in as little as 6 months and qualify for an entry-level position in a clinical or office setting.
In this program, you will learn
medical terminology
front and back office procedures
standard patient processing
medical billing and customer service
Students will be trained to help physicians
care for patients
take vital signs
perform basic lab tests
administer medications in a doctor's office or clinic
The program includes 160 hours of classroom instruction and 160 hours of medical office externship. The program will prepare you to take the certified clinical Medical Assistant (CCMA) exam with the National Healthcare Association (NHA).
*** Spaces limited! ***

For information or to register, please click here or call (800) 927-5159.
Telephone: (650) 329-3752 – 50 Embarcadero Road – Palo Alto, CA 94301
Copyright © 2009-2017 Palo Alto Adult School. All rights reserved.