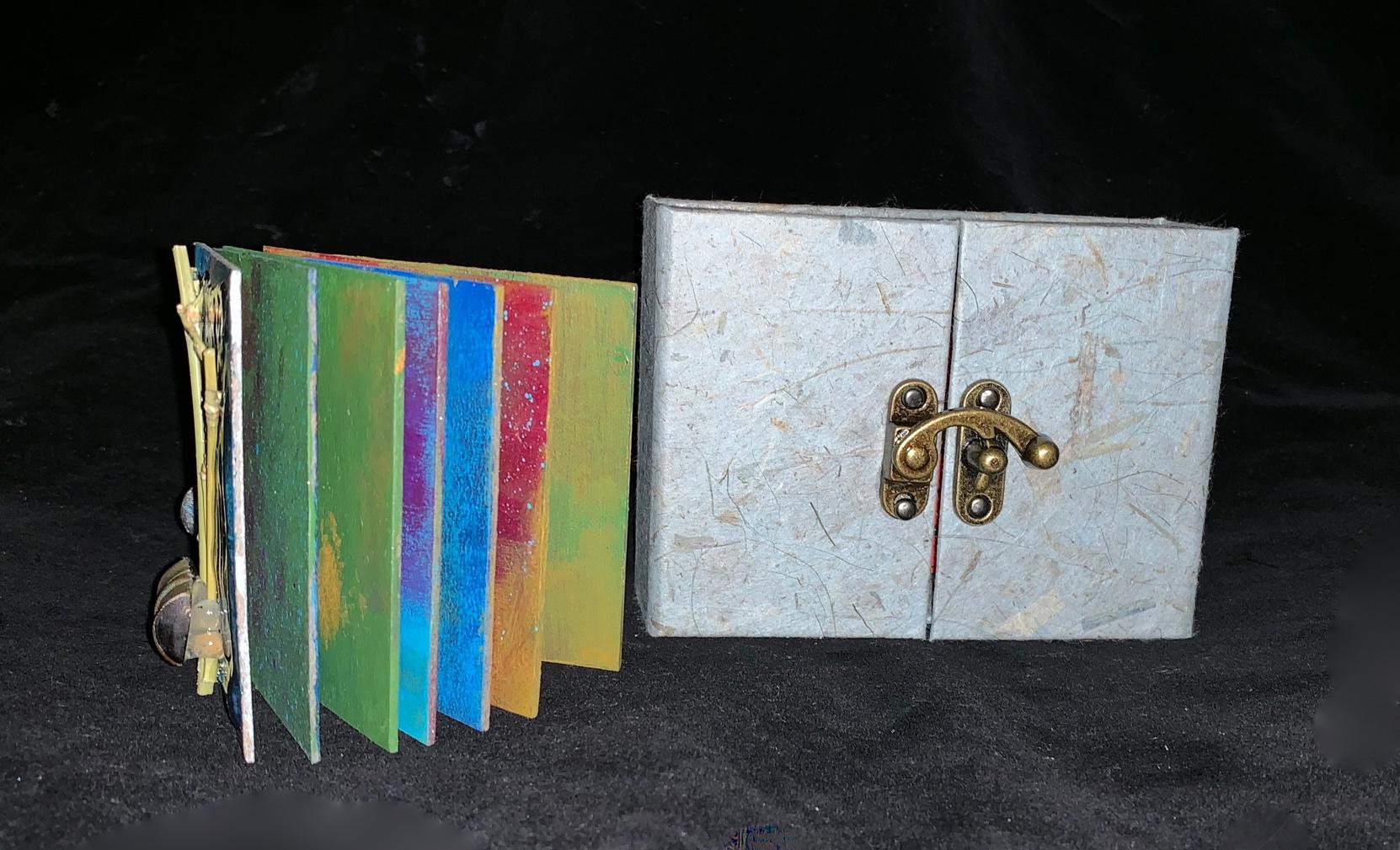 Instructor:
Duration:
One Session
Date range:
January 14
Date(s) of the week:
Tuesday
Hour:
6–9 p.m.
Quarter:
Winter 2020
Prerequisite:
Jamila Rufaro, jamilarufaro@gmail.com
Address:
Palo Alto HS Rm 1701
Price:
$55
Register Now
In this workshop you will construct a mini display book and altar box designed to radiate positive energy. Precut materials will be provided along with written instructions and a wide selection of decorative papers, trinkets and ephemera.
Participants should bring
ruler
scissors
pencil
cutting mat
Ex-Acto knife or scalpel
Precut materials will be provided, including a large variety of decorative papers, ephemera charms and trinkets–and you are welcome to bring your own. I'll also bring a limited amount of acrylic paint, brushes, white glue, and a Crop-o-dile. Please bring your own if you have them.
There is a $15 materials fee payable to the instructor.


JAMILA RUFARO'S MINI DISPLAY BOOK AND ALTAR
Click each image below to enlarge.
Telephone: (650) 329-3752 – 50 Embarcadero Road – Palo Alto, CA 94301
Copyright © 2009-2019 Palo Alto Adult School. All rights reserved.