TAIKO II (SPRING 2022: Open to ALL Students)
(Classes limited to 24 students) Join our Email list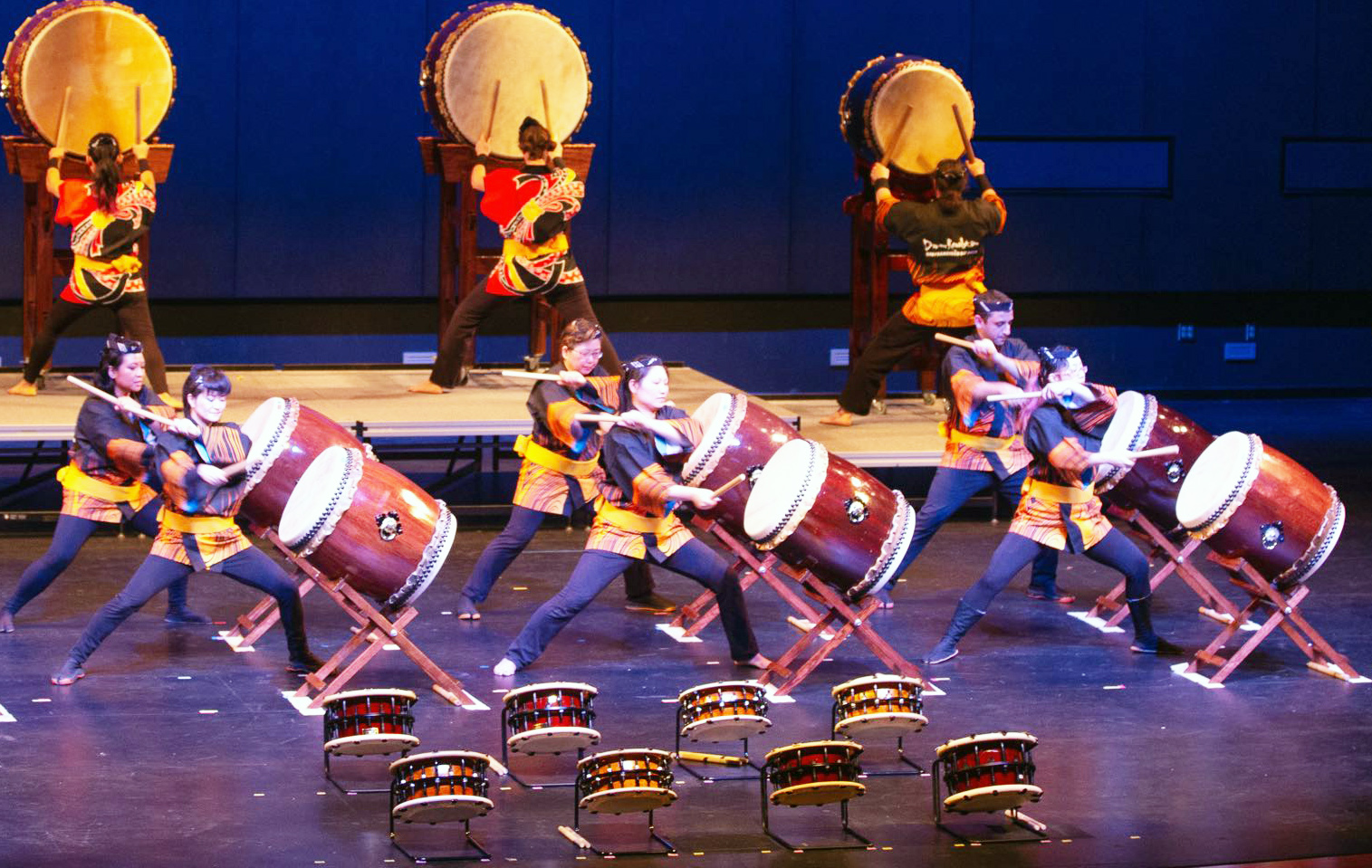 Duration:
6 wks
Date range:
May 10 to June 14
Date(s) of the week:
Tuesday
Hour:
8–10 p.m.
Quarter:
Spring 2022
Prerequisite:
Age 15+
Address:
Palo Alto HS Student Center
Price:
$60 (plus $110 materials fee)
Register Now
To Register, click here, or call the Adult School office at (650) 329-3752.
This course is for individuals with advanced knowledge and understanding of Taiko. The class will improve the student's power, speed, rhythm, and other important aspects of drumming skills.
This course requires individual discipline to formulate group uniformity, which leads to sound unity, as well as physical strength. Everybody is required to have appropriate Bachi, which are available from the instructor.
New students must audition before registering for class.
NOTE: Taiko is a physical activity requiring fitness and stamina. It requires peak physical conditioning and flexible joints and muscles. Individuals with physical concerns should check with their physician before enrolling in this class. All students will be required to sign a waiver of liability.
There will be a $110 materials fee payable to the instructor at the first class to cover the drum heads replacement.
Both sections open to ALL students.
Telephone: (650) 329-3752 – 50 Embarcadero Road – Palo Alto, CA 94301
Copyright © 2009-2022 Palo Alto Adult School. All rights reserved.