TRIANGULAR FOLD BOOK ON ZOOM (**NEW**)
(Summer 2020: Online Class) Join our Email list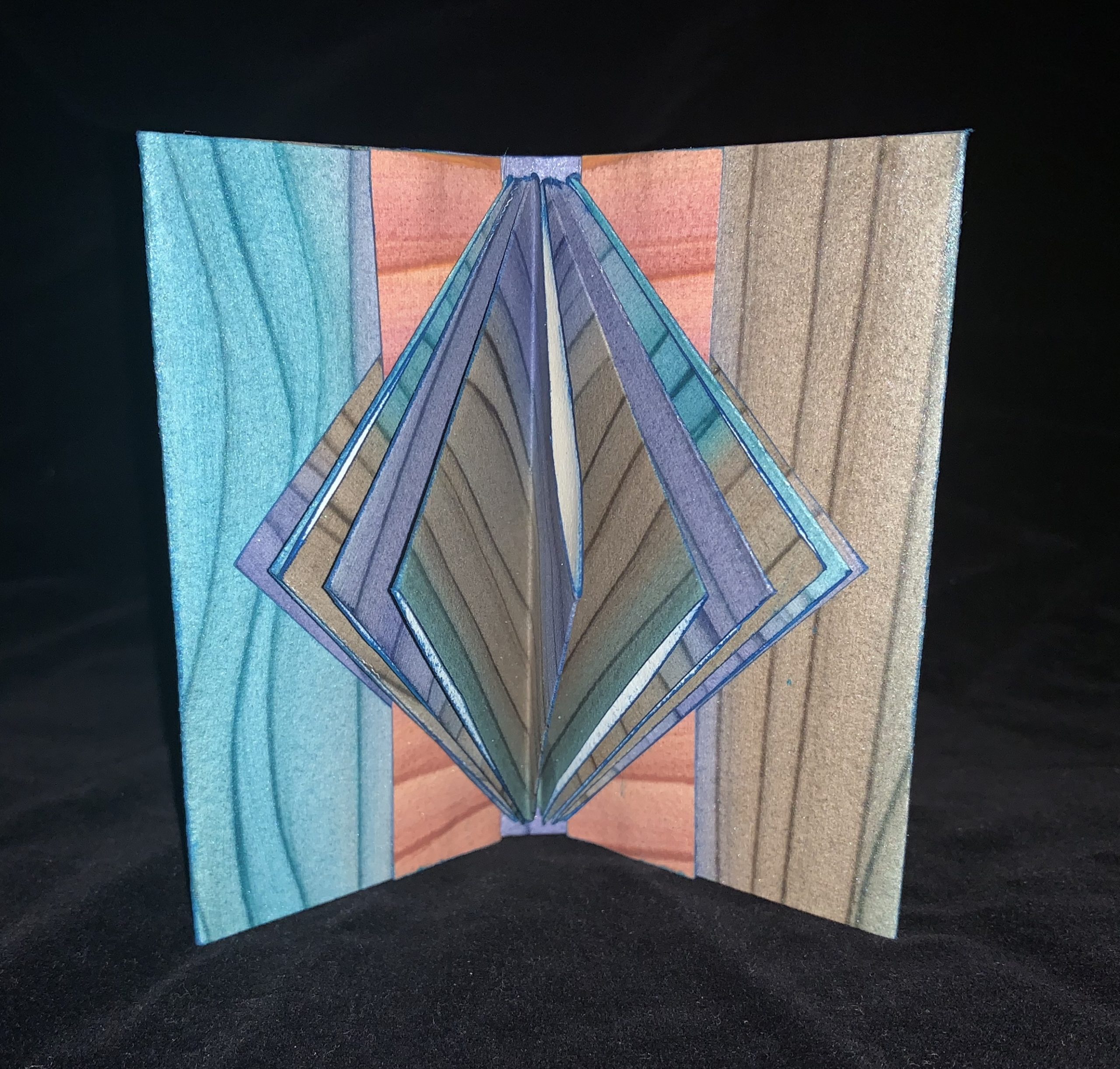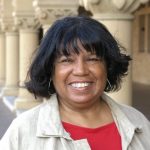 Duration:
One Session
Date range:
July 15
Date(s) of the week:
Wednesday
Hour:
6–9:30 p.m.
Quarter:
Summer 2020
Prerequisite:
None
Address:
ONLINE CLASS
Price:
$45
Register Now
During the current Covid-19 quarantine, this class, and many of our classes are being held ONLINE.
You'll work along with me live, via Zoom to create a stunning book with triangular pages from a single sheet of paper! You'll have a better experience if you can set up your work surface next to your laptop, desktop, or tablet to see what I'm demonstrating. You'll be able to ask questions and virtually meet the other students in the class.
Prepare your materials in advance. You will need:
a ruler
scissors
pencil
bone folder
X-Acto knife and
cutting mat
a square piece of lightweight paper — any size square will work
cereal or cake mix or similar box for the covers
We'll start off with basic Zoom protocols and a check to make sure you have everything you need to make your books. I'll demonstrate how to fold, cut and form the triangular pages of the book. We'll make a basic cover from the same piece of paper using lightweight cardboard as a stiffener.
JAMILA RUFARO'S TRIANGULAR FOLD BOOK
Telephone: (650) 329-3752 – 50 Embarcadero Road – Palo Alto, CA 94301
Copyright © 2009-2020 Palo Alto Adult School. All rights reserved.