WOODWORKING 2: BUILD A CRAFTSMAN-STYLE ROCKING
(Spring '22 Continuing Craftsman Students Only) Join our Email list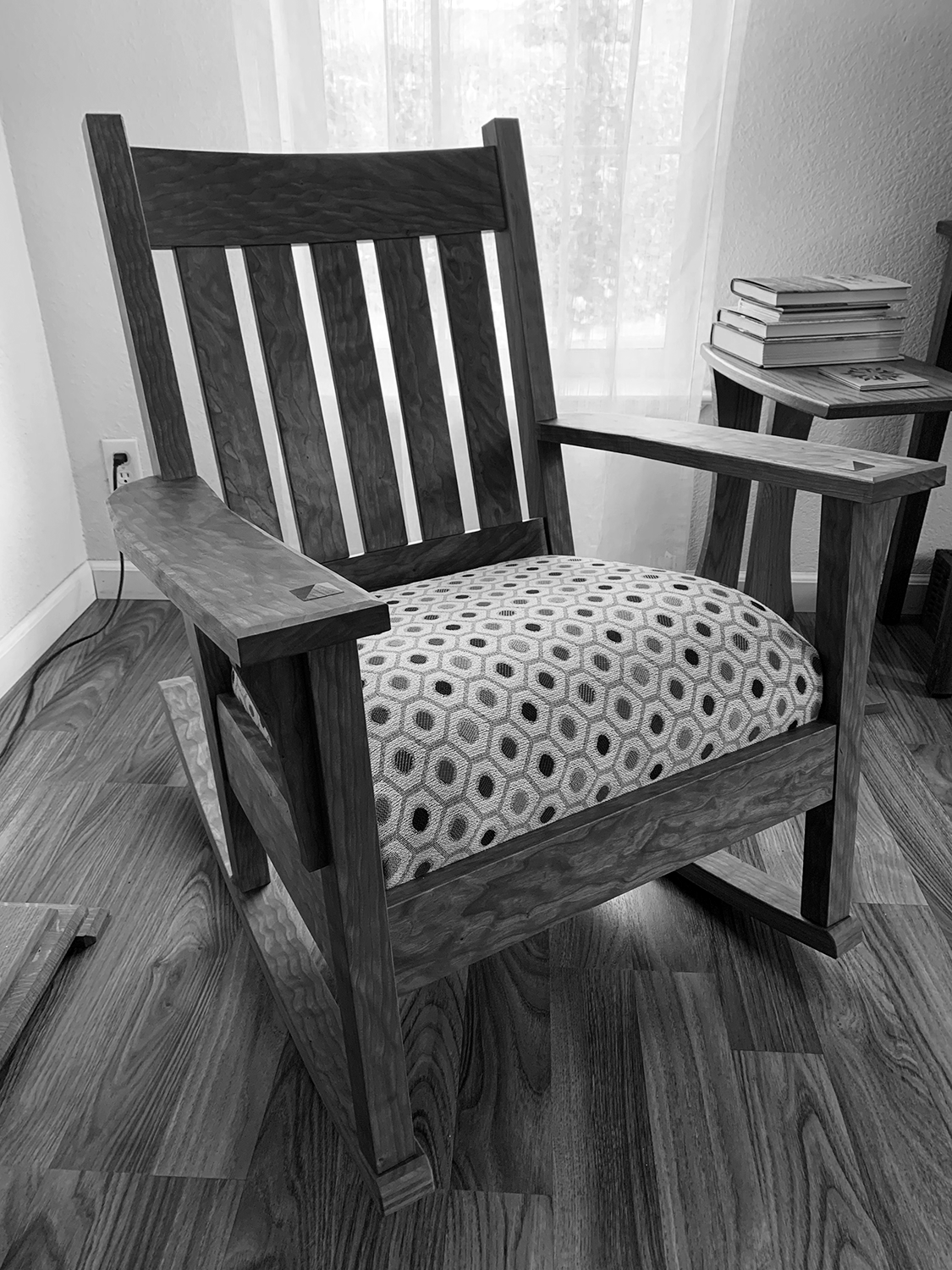 Duration:
8 wks
Date range:
September 13 to November 1
Date(s) of the week:
Tuesday
Hour:
6:30–9:30 p.m.
Quarter:
Fall 2022
Prerequisite:
Woodworking 1 and 2—NO EXCEPTIONS
Address:
Palo Alto HS Woodshop
Price:
No Fee
No Longer Available
(For Spring '22 Continuing Craftsman Students Only)
Expand your skills while building a beautiful heirloom rocking chair. The project will emphasize mortise and tenon joinery throughout for uncompromising strength. Additional tools and techniques will include bandsaw for graceful curves, template routing for identical parts, and an introduction to bent lamination. The course is a continuation class from Spring 2022.
NOTE: Due to the complexity of the project, students CANNOT miss more than one class.,
Telephone: (650) 329-3752 – 50 Embarcadero Road – Palo Alto, CA 94301
Copyright © 2009-2022 Palo Alto Adult School. All rights reserved.