Christine Layer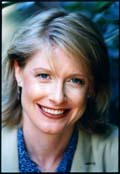 Contact Email: Website:
www.chaos-control.com
Christine Layer, owner of Chaos Control®, inspires and guides clients in a lifestyle of choice. For over twenty years she has provided consulting, coaching, and motivational workshops on life and work priorities, values-based schedule planning and effective time management. Christine designs creative, customized solutions to streamline office systems that increase productivity and performance. She is regularly quoted by the press and has been featured on HGTV and nationwide news broadcasts. As an around-the-world traveler, she brings a global perspective to her work and life. www.chaos-control.com.
Telephone: (650) 329-3752 – 50 Embarcadero Road – Palo Alto, CA 94301
Copyright © 2009-2019 Palo Alto Adult School. All rights reserved.