Matthew J. Vendryes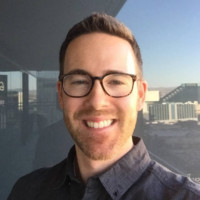 PAAS Program:
English as a Second Language: Transitions to Work or College/Career Training
Contact Email: Website:
linkedin.com/in/mjvendryes; eclasstic.com
Experienced and passionate Educator with a consistent track-record of student/client success stories including career development, English-language development, international student career development, communication training for sales professionals, international researchers public speaking training, business student communication, soft skills training and English-based reading and writing student training.
NY & CA Certified Single Subject Teaching Credential: World Language: English Language Development
with a BA in Teaching English as a Second Language from SUNY Cortland
Member of CATESOL, CAERC, CATESOL-TEW, Yolo Country Workforce Development Board Member
Telephone: (650) 329-3752 – 50 Embarcadero Road – Palo Alto, CA 94301
Copyright © 2009-2018 Palo Alto Adult School. All rights reserved.