Mitra Bahrami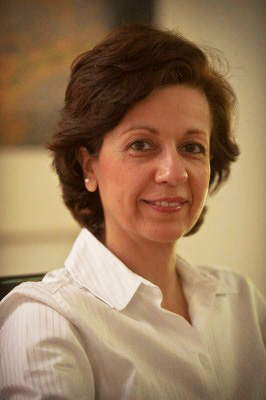 Contact Email:
Mitra Bahrami teaches ESL, writing, and communication courses to international students and professionals. She has over 30 years of writing, training and production experience in high technology, education and broadcasting, and has been teaching at the Palo Alto Adult School since 2007. Mitra's teaching focuses on making sure students develop the confidence to take what they learn in the classroom outside in their everyday life. Her deep and broad experience has been instrumental in her successful approach to teaching as well as in her creation of an innovative series of courses. Mitra's students run the gamut, from college professors, visiting scholars, post-doctorate students, executives, engineers, and professionals, to college or college-bound students, and stay-at-home parents. Mitra loves teaching international students as it gives her a chance to learn about other cultures and languages.
Mitra received her Bachelor's degree in Linguistics and Sociology from University of York in England. She holds a California State Professional teaching credential.
Telephone: (650) 329-3752 – 50 Embarcadero Road – Palo Alto, CA 94301
Copyright © 2009-2019 Palo Alto Adult School. All rights reserved.