Wendy Shapero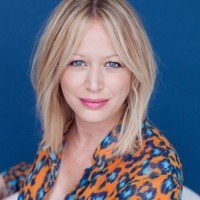 PAAS Program:
Career Training and General Interest
Contact Email:
Wendy Shapero is a successful voice artist, actor, dancer, and comedian. Starting out as a young actress/dancer/choreographer in the Detroit scene, Wendy garnered critical acclaim for her performances onstage in "Antigone," "A Funny Thing Happened on the Way to the Forum," and "Godspell," among others. After touring internationally with a stage production of Disney's "Pocahontas," Wendy decided to move out west to Los Angeles to pursue film-acting. Wendy acted in such indie features as "Free Samples," with Jesse Eisenberg (The Social Network), and "Expect Delays." Wendy's voice-over performances have been featured on Cartoon Network, an advertising campaign for FIAT, and the audiobook for the children's book, "Flora's Windy Day," by Jeanne Birdsall.
Telephone: (650) 329-3752 – 50 Embarcadero Road – Palo Alto, CA 94301
Copyright © 2009-2022 Palo Alto Adult School. All rights reserved.