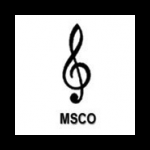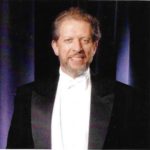 Duration: 13 weeks
Date range: March 3 to May 26
Date(s) of the week: Thursday
Hour: 7–10 p.m.
Quarter: Spring 2022
Prerequisite: Students must have advanced technical and music skills on an orchestral instrument
Address: Los Altos United Methodist Church
Price: $55
Be part of one of the best chamber symphony orchestras in the Bay Area peninsula. The Master Sinfonia Chamber Orchestra will rehearse and perform works ranging from classics such as Mozart, Beethoven, Brahms, to 20th Century composers such as Samuel Barber and living composers such as John Adams.
NOTE: Applicants must audition with the instructor, David Ramadanoff, before attending the first orchestra rehearsal.
You can contact Mr. Ramadanoff at: info@mastersinfonia.org for more details.
CONCERT
The orchestra will perform a concert on Saturday, May 28, 2022 at 7:30 p.m. in the Palo Alto High School Performing Arts Center.
MAY 28, 2022 CONCERT
DATE: Saturday, May 28, 2022
TIME: 7:30 p.m.
WHERE: Palo Alto Performing Arts Center (PAC), PALY High School
CONDUCTOR: David Ramadanoff
PROGRAM
Robert Schumann…….Overture to Manfred
Sergei Prokofiev………Violin Concerto No. 1 (Featuring Ariel Horowitz, Violin)
Jean Sibelius………….Symphony No. 1 in E minor
TICKET PRICES
General Admission: $25.00 ($27.24 w/service fee)
Seniors (60+): $20.00 ($21.99 w/service fee)
Students (18 to 25): $15.00 ($16.74 w/service fee)
Youth under the age of 18: Always free!
Telephone: (650) 329-3752 – 50 Embarcadero Road – Palo Alto, CA 94301
Copyright © 2009-2022 Palo Alto Adult School. All rights reserved.