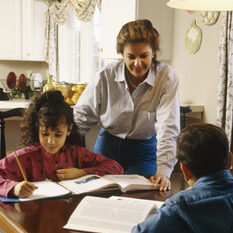 LEAH (Learn English at Home)
Do you need to improve your English to get a job or a promotion?
Apply for citizenship? Communicate with your children's teachers? Become more confident and self-reliant? Whether your goals are personal or professional, the Palo Alto Adult School ESL program offers a wide-range of free classes to help you. For more information,
call 650-494-2326.
For additional fee-based English classes, please see the English Enrichment section.
¿Necesitas ayuda en español? Deje un mensaje al 650-494-2326.
Instructor:
Susan Stevick and Nikki Holt
Prerequisite: Students must be at the beginning-high English level to take a LEAH class.