Palo Alto Adult School was established by the Palo Alto Unified School District (PAUSD) in 1921. Our school is committed to excellence by providing a broad range of affordable, high quality education programs. Our goal is to meet the diverse lifelong learning needs of our community.
We provide classes for English learners, parents, job seekers, travelers, hobbyists, and others who want to expand their skills. Whether you want to learn to cook, try your hand at something new or enhance your skills, let us meet your lifelong learning needs.
English as a second language and citizenship classes are free and other classes have affordable prices, offering you excellent value for your time.
The majority of funding for state-mandated classes is provided by state tax money and is based on student attendance hours. As a result, the class fees for students are significantly less for these state-supported classes. All other Adult School classes are supported entirely by enrollment and lab fees.
Click here to see Adult School Fact Sheet
Questions? Call 650-329-3752 or send an email to adultschool@pausd.org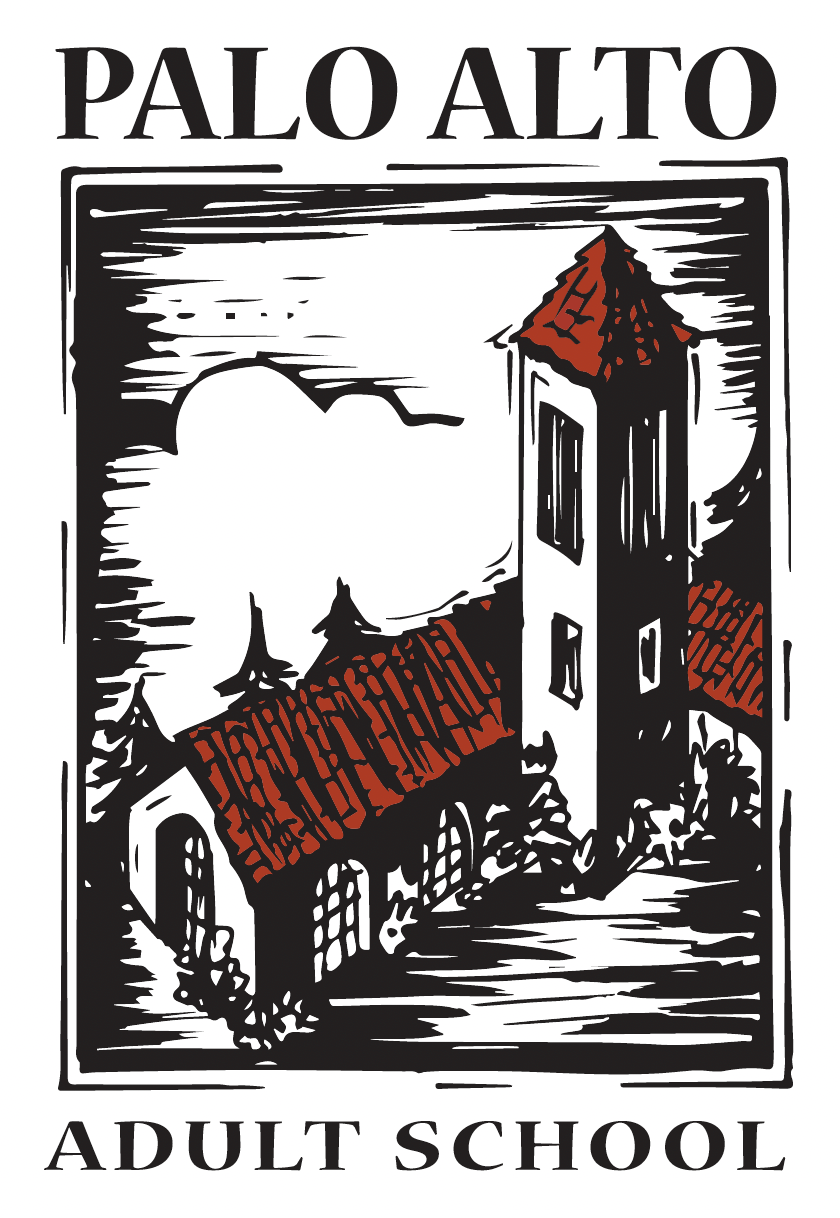 Palo Alto Adult School is committed to providing a broad range of accessible, flexible, and effective educational programs that enable our diverse community of adult learners to achieve their academic, career, and personal goals.
As an institution accredited by the Western Association of Schools and Colleges, we strive to help our students achieve the following goals:
School-wide Learner Outcomes (SLOs)
SET GOALS
Students will assess their own needs and identify their academic, career, and/or personal goals.
With guidance, develop and communicate plans to achieve their goals.
Be self-directed learners who learn independently and collaboratively in a diverse environment.
ACHIEVE SKILLS
Using a variety of methods, technology and resources, students will acquire knowledge and skills.
Develop and apply critical thinking skills.
Obtain academic and career skills for life and workforce readiness.
DEMONSTRATE LEARNING
Students will apply their acquired core knowledge and skills appropriate to their goals.
Advance to post-secondary education or training.
Contribute to personal enrichment and the community.
Demonstrate 21st century skills including critical thinking, communication, collaboration, and creativity.
Be the first to find out about new classes, important announcements, and events.