Paulina Shapona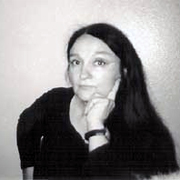 Paulina Shapona studied art in the San Francisco-Oakland area. For many years, Paulina apprenticed with Ugo Graziotti, the master of the Renaissance school in Italy. Paulina traveled to Europe where she lived for some time in the villages along the Adriatic. She drew, painted and sculpted village life where the way of life had not changed for many hundreds of years. When she returned to the US, she worked as a graphic artist and muralist and she sculpted a cast of puppet characters, beginning the Renaissance Puppet Theater. She now gives performances and teaches art throughout the Bay Area and is an artist in residence for the California Arts Council, Arts & Architecture.
Telephone: (650) 329-3752 – 50 Embarcadero Road – Palo Alto, CA 94301
Copyright © 2009-2019 Palo Alto Adult School. All rights reserved.