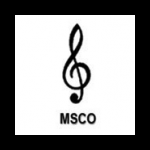 Duration:
7 wks
Date range:
October 28 to December 16
(
No class:
November 25.)
Date(s) of the week:
Thursday
Hour:
7–10 p.m.
Quarter:
Fall 2021
Prerequisite:
Students must have advanced technical and music skills on an orchestral instrument
Address:
Palo Alto HS Haymarket
Price:
$55
Register Now
Be part of one of the best chamber symphony orchestras in the Bay Area peninsula. The Master Sinfonia Chamber Orchestra will rehearse and perform works ranging from classics such as Mozart, Beethoven, Brahms, to 20th Century composers such as Samuel Barber and living composers such as John Adams.
NOTE: Applicants must audition with the instructor, David Ramadanoff, before attending the first orchestra rehearsal.
You can contact him at: info@mastersinfonia.org for more details.
Telephone: (650) 329-3752 – 50 Embarcadero Road – Palo Alto, CA 94301
Copyright © 2009-2021 Palo Alto Adult School. All rights reserved.