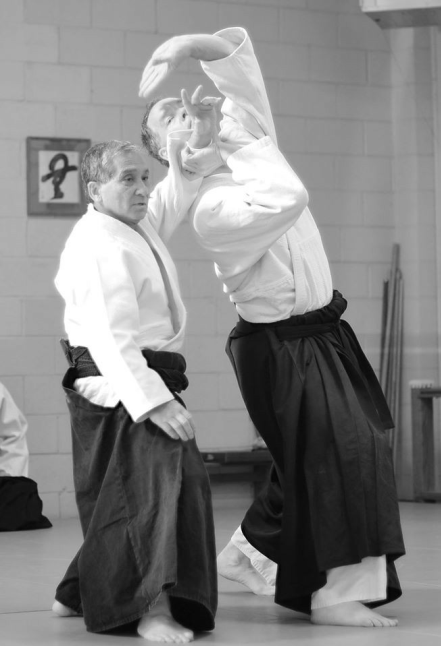 Duration:
10 wks
Date range:
March 23 to June 5
(
No class:
April 6 and April 8.)
Date(s) of the week:
Tuesday and Thursday / 6:30–8 p.m. --AND-- Saturday / 10–11 a.m.
Quarter:
Spring 2021
Prerequisite:
None
Address:
LIVE ONLINE (via ZOOM)
Price:
$184
Register Now
During the current Covid-19 period, this class is being held LIVE ONLINE via Zoom.
Welcome to Aikido! The Art of Peace—a dynamic martial art based on harmony.
Train mind and body in the dynamic art of Aikido with Hombu Dojo's Shiohira Shihan, 7th Dan, and senior students.
The Japanese martial art of Aikido is a comprehensive system of throwing, joint locking, striking and pinning techniques that foster strength, flexibility, presence of mind, and cooperative movement. We practice to improve awareness and work on conflict de-escalation within and around ourselves.
Training Aikido provides an opportunity to find grounding in today's hectic world. Learn to relax in the face of stress, ground yourself during anxiety, and gain tools to move through the world with confidence.
Telephone: (650) 329-3752 – 50 Embarcadero Road – Palo Alto, CA 94301
Copyright © 2009-2021 Palo Alto Adult School. All rights reserved.