BIKE SAFETY & GUIDE RIDE (Adults Only)
(Class limited to 12 riders) Join our Email list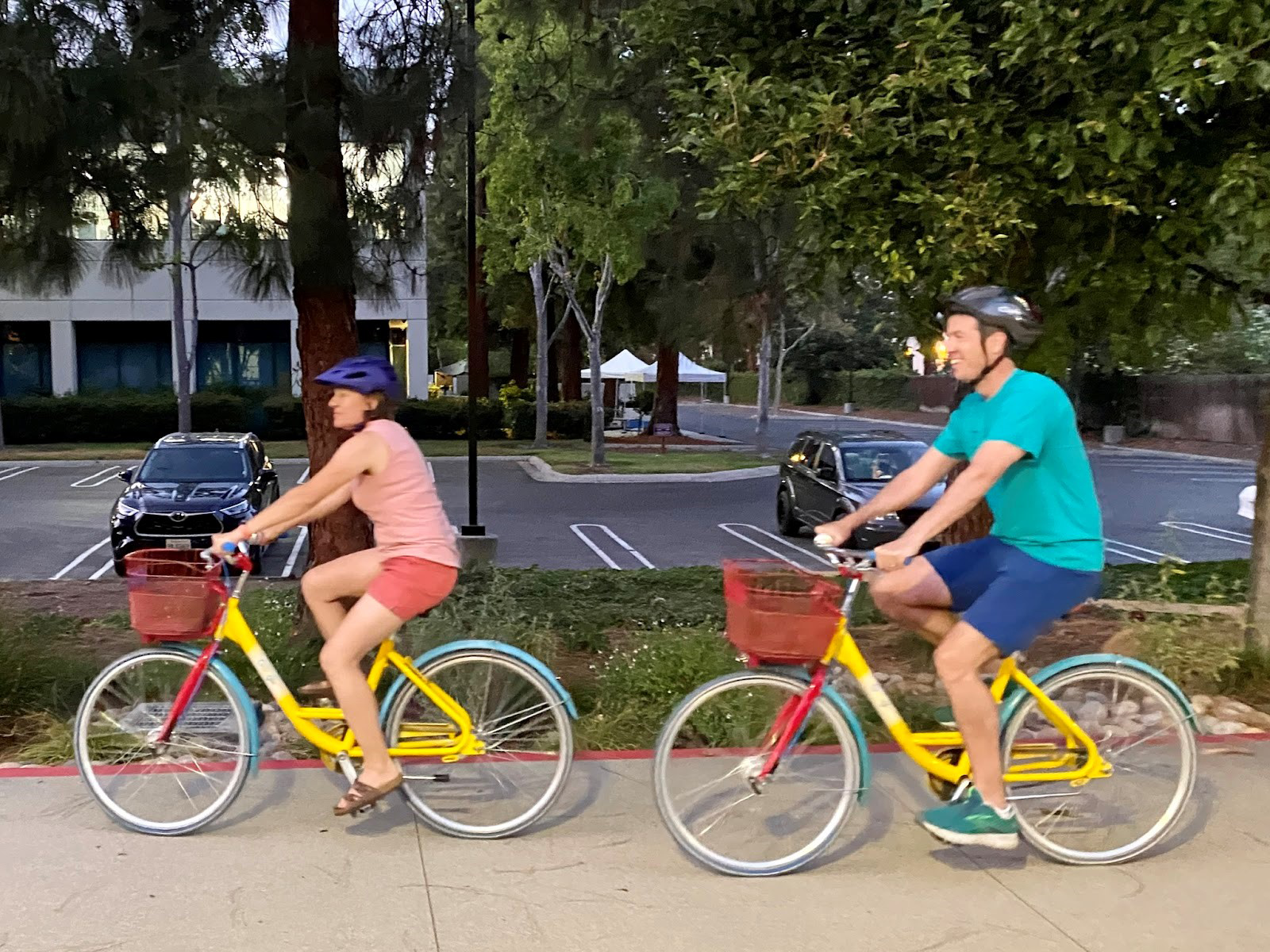 Duration:
One Session
Date range:
April 23
Date(s) of the week:
Sunday
Hour:
12 noon–4 p.m.
Quarter:
Spring 2023
Prerequisite:
Must be able to ride a bike
Address:
Greendell MP Room (Meet at the flagpole)
Price:
$35
Register Now
Learn bike safety skills and build your confidence riding on local streets in this classroom and on-bike class.
Classroom session includes
rules of the road
safe riding on local streets
route planning, and
basic bike maintenance
On-bike instruction includes skill drills and a guided ride.
Functional bicycles and helmets are required for on-bike participation.
Bring a snack and a water bottle
Meet at the flagpole
'Meet' your instructor,
Maria Abilock!

Please click here
for a short
(25-second) video.
Telephone: (650) 329-3752 – 50 Embarcadero Road – Palo Alto, CA 94301
Copyright © 2009-2023 Palo Alto Adult School. All rights reserved.