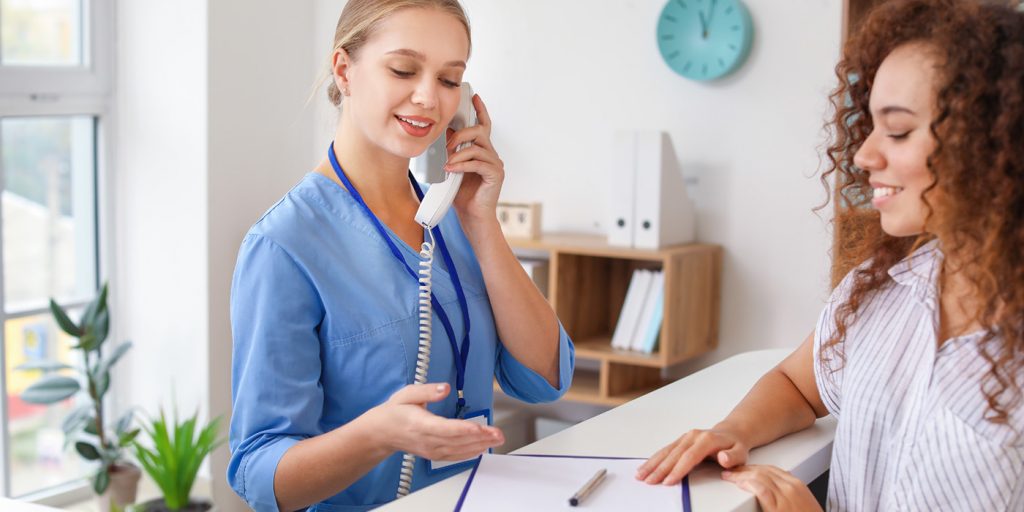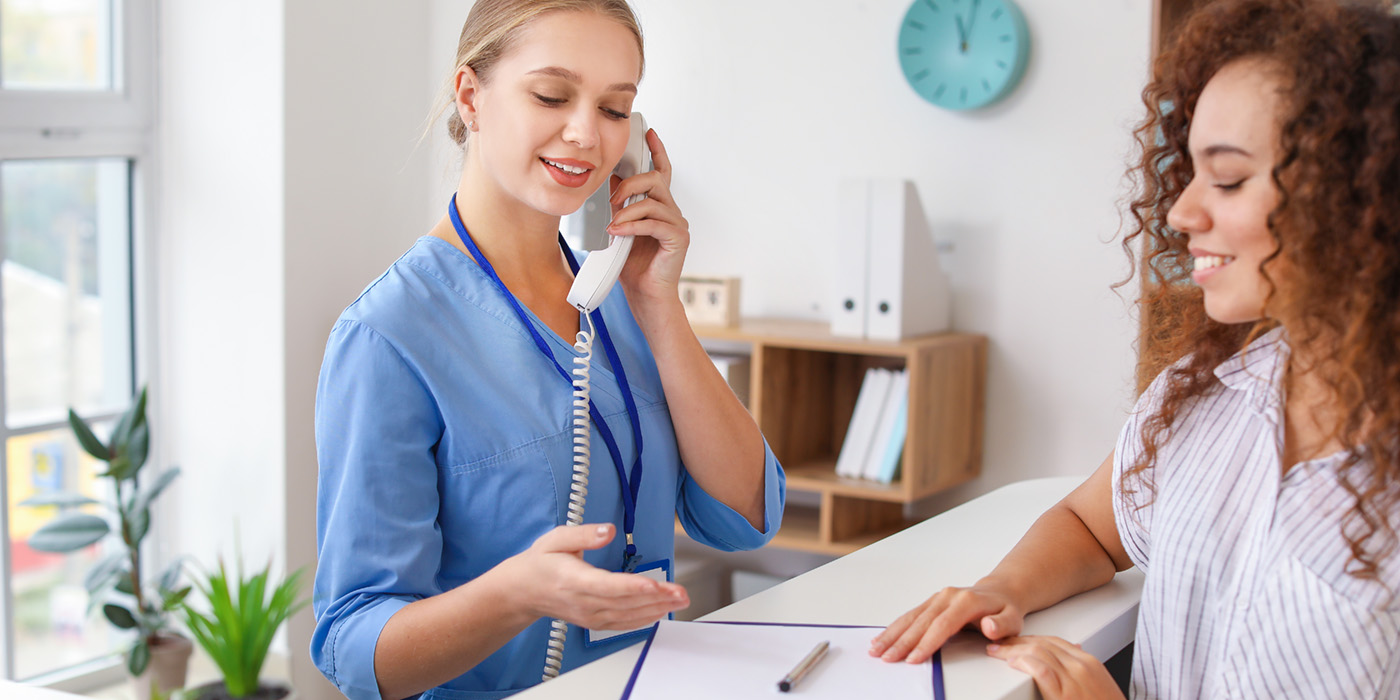 CERTIFIED MEDICAL ADMINISTRATIVE ASSISTANT WITH CERTIFIED ELECTRONIC HEALTH RECORDS SPECIALIST + MEDICAL TERMINOLOGY—GES150 (Vouchers Included)
Online Medical Administration and Electronic Health Records Training
Become a Certified Medical Administrative Assistant/Electronic Health Records Specialist

In today's technology-centered healthcare system, medical administrative assistants use electronic health records EHR) systems to track and manage patient care information. This 100% online course will train you for a career in healthcare and prepare you for the National Healthcareer Association's Certified Medical Administrative Assistant (CMAA) and Certified Electronic Health Records (CEHR) certification exams.
Instructor:
Carline Dalgleish
,
Lydia S. Stewart
,
Stacey O'Brien
,
Sharon L. Blackford
,
Rachael Delekta
,
Nancy Smith
,
Jennifer Della'Zanna
,
LaTisha Cottingham
,
Hilary Khouri
,
Bunny Reeves (ed2go Instructors)
Prerequisite: There are no prerequisites to take this course. However, you will need a high school diploma or GED to take the CMAA and CEHRS exams.
Location

Day(s)

Day(s)

Duration

Price

Location

Online (recorded)

Start Anytime

Start Anytime

12 Mos / 354 Course Hrs

12 Mos / 354 Course Hrs

$2,745.00 (Exam Vouchers Included)

Online (recorded)
MORE INFO
Job Outlook for Medical Assistant/Electronic Health Records Specialists
Medical administrative assistants are one of the most in-demand support roles in healthcare, according to the US Bureau of Labor Statistics (BLS). BLS data indicates job opportunities for medical assistants will grow by 23% overall by 2028, which equates to over 150,000 new jobs.
Medical Records Technicians/Specialists will see similarly job growth. According to CareerExplorer.com, job opportunities for medical records specialists are expected to grow up to 13.5% by 2026.
In working with healthcare providers and professionals, NHA has seen a growing need for medical administrative assistants to work with EHR systems. According to PayScale.com, such highly qualified EHRS specialists can expect to earn $49,000 per year, on average.
Medical Administrative Assistant/EHR Specialist FAQs
HOW DO MEDICAL ADMINISTRATIVE ASSISTANTS USE ELECTRONIC HEALTH RECORDS SYSTEMS?
According to the NHA, medical administrative assistants can enter information into EHR systems. In many cases, medical assistants who take on this responsibility help doctors see and treat patients more efficiently and may help reduce errors in medical procedures and their documentation.
WHAT DOES ELECTRONIC HEALTH RECORDS WORK INVOLVE?
EHR work is focused on the electronic documentation of the patient's care and condition. EHR Specialist job activities might include:
Auditing patient records for compliance with government or insurance requirements
Abstracting clinical information for reporting purposes
Performing basic coding for reimbursement claims
Processing Release of Information (ROI) requests for medical records
Reviewing patient records for completion and accuracy
Collecting patient information for demographic and insurance reports
Discussing patient information with physicians and insurance professionals
IS CERTIFICATION IMPORTANT FOR A MEDICAL ADMINISTRATIVE ASSISTANT?
Getting certified validate one's skill set and dedication to a healthcare career. Similarly, getting a focused certification like the CEHR proves one's specialized skills and ability to handle a broader set of responsibilities in a healthcare facility. The NHA also notes that many healthcare organizations now require certification for career paths that lead to promotion.
Course Objectives
Prepare to take and pass the NHA's CMAA and CEHR exams
Gain specialized skills needed to contribute to a healthcare team in an ambulatory setting
Learn the principles and practices of ethical behavior, therapeutic communication, patient privacy laws, medical terminology, and administrative procedures
Gain hands-on experience using real EHR software
Summarize the HIPAA Privacy Rule and HIPAA Security Rule
Summarize the basic guidelines for the administration of injections
Managing patient visits, arranging follow-up care, and issuing prescriptions
Establish the appropriate EHR for a healthcare practice
Track of vital information such as patient allergies and medications
Communicate with patients and report public health information
Curriculum
Please click here to see the curriculum outline, course details, and frequently asked questions.