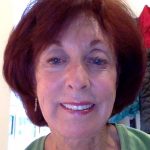 Duration:
8 wks
Date range:
January 13 to March 10
Date(s) of the week:
Wednesday
Hour:
6:30–8:30 p.m.
Quarter:
Winter 2021
Prerequisite:
Intermediate to advanced English learners
Textbook:
Required textbook: "Voices of Freedom 4th edition" by Blass -- purchase online (Amazon etc.)
Address:
LIVE ONLINE (via ZOOM)
Price:
No Fee*
Register Now
During the current Covid-19 period, this class is being held LIVE ONLINE via Zoom.
This course is designed to prepare you to pass the US Citizenship test for citizenship in the United States. Becoming a citizen has never been more important. With citizenship comes your right to vote, participate in government, and be protected under the law. You will also learn about US culture, and your rights under the Constitution.
The testing process itself evaluates your English skills prior to taking the exam. Therefore, intermediate to advanced language skills are necessary. If you are unsure of your skills, we advise you to enroll in an Adult School English class.
You will study the history, political processes and institutions that make an informed and effective citizen. Homework is assigned to make sure you cover all the material. The instructor will supplement with special interest topics. If some of the homework seems easy, it's optional! If it helps with your English, please be sure to do it!
The class is formatted to help you pass the test along with a solid overview of US History. It will also help expand your current speaking and writing English skills.
STUDENT OBJECTIVES
Correctly answer all 100 possible question types used in the citizenship interview.
Write basic sentences in English that are dictated to them.
Effectively and orally answer the interview questions on the citizenship application form.
Demonstrate a basic understanding of U.S. History, Government and Geography.
Speak and understand enough English to succeed in the Citizenship interview.
Relate what is in the news to the relevant branches of government.
Telephone: (650) 329-3752 – 50 Embarcadero Road – Palo Alto, CA 94301
Copyright © 2009-2021 Palo Alto Adult School. All rights reserved.