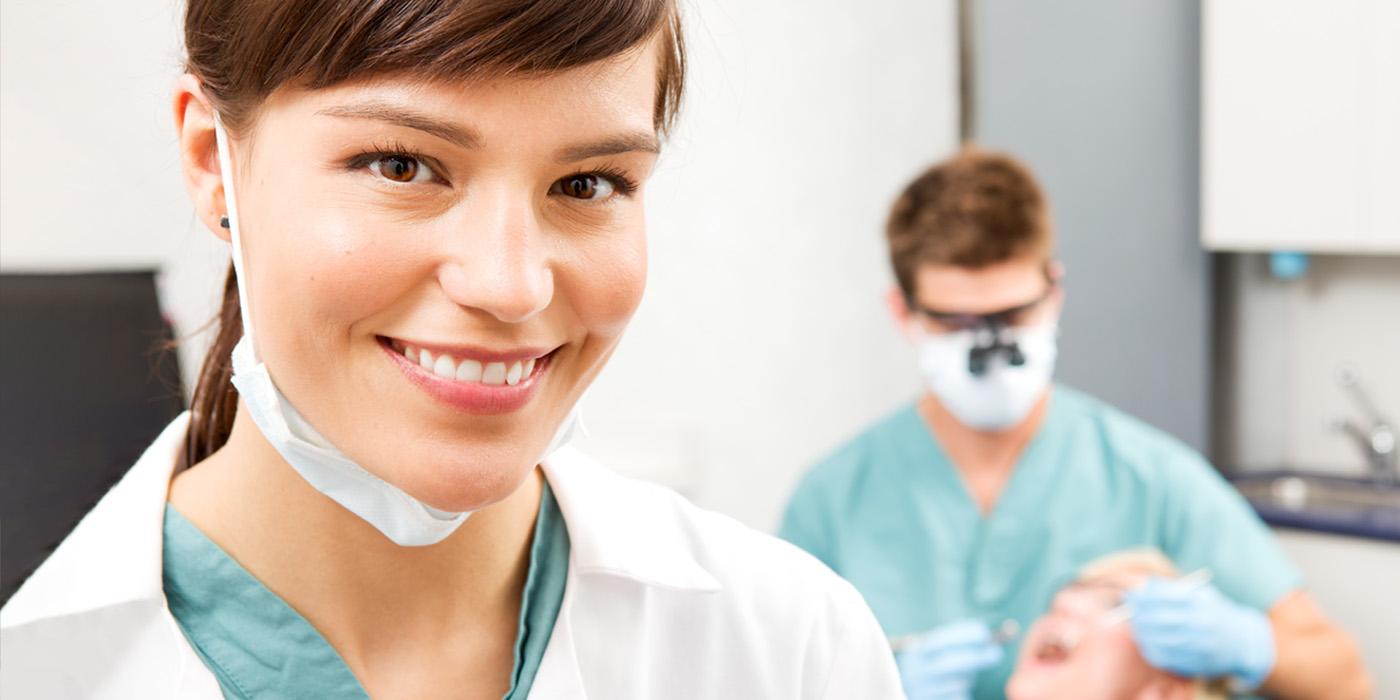 CLINICAL DENTAL ASSISTANT—GES1038 (Vouchers Included)
Online Clinical Dental Assistant Training
Prepare for the Certified Dental Assistant (CDA) Exam Online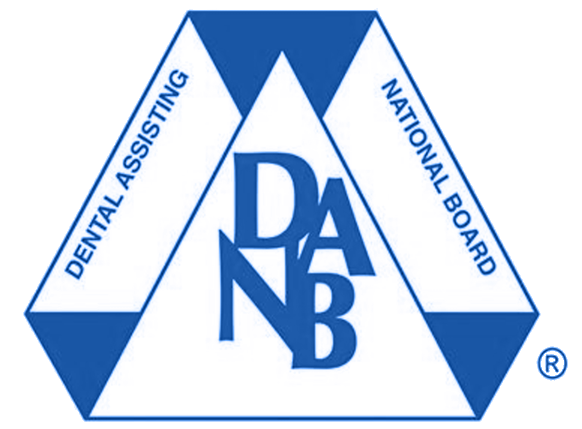 Dental assistants play a valuable role in any dental care team, often handling a variety of tasks from assisting with treatment procedures to administrative duties. This 100% online course will help you gain the technical skills you need to join a dental office as a clinical dental assistant. Upon successful completion of this course, you will receive vouchers to sit for the Anatomy, Morphology, and Physiology (AMP), Infection Control (ICE), and Radiation Health and Safety (RHS) portions of the Dental Assisting National Board examinations.
Instructor:
Cindy Lamkin (ed2go Instructor)
Prerequisite: Available on ed2go registration page.
MORE INFO
Job Outlook for Clinical Dental Assistants
According to the Bureau of Labor Statistics, the average salary of a clinical dental assistant is currently just over $40,000 per year.
Employment is projected to grow by 11% through 2030, which is considered much faster than average. Ongoing research linking good dental health with good overall health is driving this growth as demand for preventative services continues to increase.
Clinical Dental Assistant FAQs
WHAT DOES A CLINICAL DENTAL ASSISTANT DO?
Clinical dental assistant jobs vary based on the dental office and the state your work in. Typical duties include preparing patients for treatment, sterilizing tools, instructing on proper dental hygiene, passing instruments to the dentist during procedures, keeping records of treatments, scheduling appointments and processing x-rays.
HOW LONG WILL IT TAKE TO BECOME A CLINICAL DENTAL ASSISTANT?
Most clinical dental assistant training programs can be completed in one year or less. This does not include the time you will spend working in an externship or similar position to gain experience in the field. It also does not include the required two years of work experience you will need to become certified.
WHAT ARE THE REQUIREMENTS TO BECOME A CERTIFIED DENTAL ASSISTANT?
To become a Certified Dental Assistant, you will need to pass the three components of the Dental Assisting National Board (DANB) Certification Exam and meet the Board's work experience requirements. You will need to pass the Radiation Health and Safety, Infection Control, and General Chairside components of the DANB Certification Exam as well as complete at least two years of work experience (or a minimum of 3,500 hours accrued over a two to four year period).
WHAT KIND OF HOURS DO CLINICAL DENTAL ASSISTANTS WORK?
Most dental assistants work a full-time schedule of 40 hours per week, however there are some dental assistants that work part-time. Many of the hours will be worked during the day, but depending on your dental office, you may be asked to work some evenings or weekends.
WHERE DO CLINICAL DENTAL ASSISTANTS WORK?
Almost all clinical dental assistants work in dental offices under the supervision of dentists, though some may find employment with the government or in physicians' offices. Dental assistants work very closely with dental hygienists. In this position, you will be on your feet for large portions of the day and wear surgical masks, safety goggles, gloves, and protective clothing to prevent the spread of infectious diseases.
WHAT IS THE DIFFERENCE BETWEEN A CLINCAL AND ADMINSTRATIVE DENTAL ASSISTANT?
While both roles are important components of the dental staff, an administrative dental assistant focuses more on the office's administrative tasks, such as greeting patients, collecting patient information, filling out medical forms, organizing office records, and other clerical tasks. On the other hand, a clinical dental assistant helps dentists and dental hygienists with treatment procedures, sterilization and disinfection of dental tools, patient charting, taking vital signs, processing quality radiographs (x-rays), and more.
Course Objectives
Real-world perspectives from experienced dental assistants
Essential information about anatomy and physiology, preventive dentistry, patient care, and communication, radiology, pharmacology, anesthesia, assisting in specialty practices, employment strategies, and much more
Explore the basics of maintaining computerized clinical dental records using Dentrix Practice Management software
Curriculum
Please click here to see the curriculum outline, course details, and frequently asked questions.