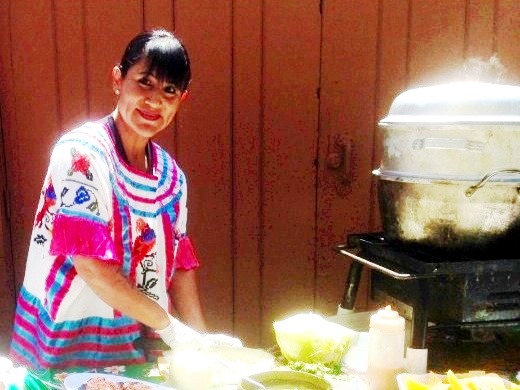 Duration: One Session
Date range: January 23
Date(s) of the week: Wednesday
Hour: 6:30–9 p.m.
Quarter: Winter 2019
Prerequisite: None
Address: Palo Alto HS Rm 103
Price: $60
Diverse regional wonders. Zaida Soriano, a native Oaxaqueña and owner of The Oaxacan Kitchen Markets, Inc. will help you master authentic tools and ingredients.
Students will learn to make the following:
Enchiladas Verdes with Chicken or roasted vegetables
Chiles Rellenos With Chicken or Vegetables
(Vegan) Roast Butternut Squash Tamale with fresh vegetables and salsa
Mexican Rice
Oaxacan Black Beans
Agua de Horchata
This class is a combination of demonstration, participation and sampling.
Bring containers for leftovers.
Gluten Free!
Telephone: (650) 329-3752 – 50 Embarcadero Road – Palo Alto, CA 94301
Copyright © 2009-2019 Palo Alto Adult School. All rights reserved.