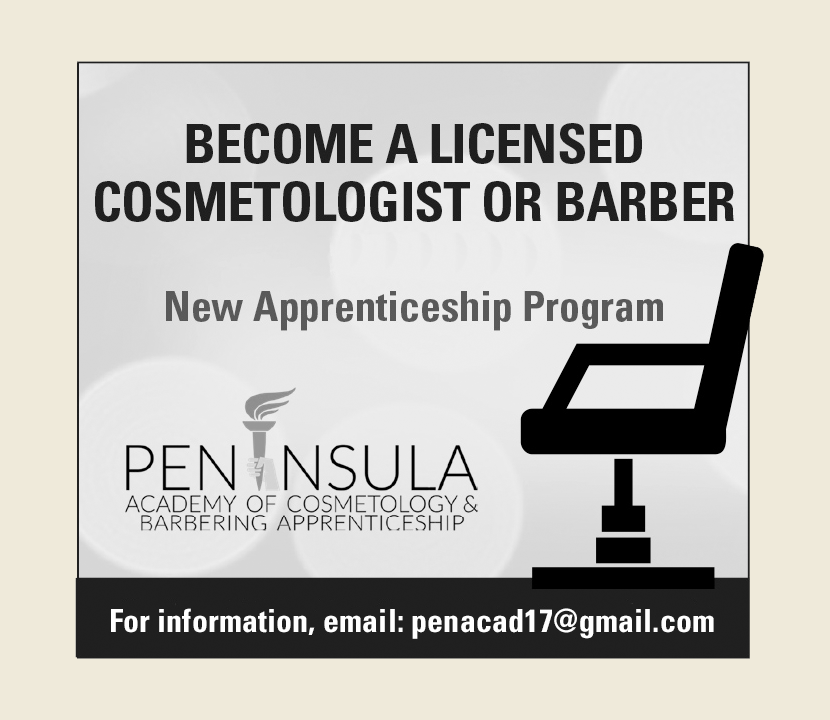 Duration: Length of course: 2 years
Date(s) of the week: 8 hours in class theoretical training (every Tuesday); 40 hours On Job Training (OJT) Wednesday–Saturday
Quarter: Winter 2019
BECOME A LICENSED COSMETOLOGIST OR BARBER
An Apprenticeship program offers theoretical training and field experience while simultaneously providing paid compensation. Apprenticeships provide the foundation to building confidence and clientele. The beauty industry provides countless career opportunities and the pathway to entrepreneurship. Peninsula Academy reduces a seven-year process to two years, and once apprentices pass the licensing exam they return to their job and maintain their established clientele.
For more information, email: penacad17@gmail.com
Telephone: (650) 329-3752 – 50 Embarcadero Road – Palo Alto, CA 94301
Copyright © 2009-2019 Palo Alto Adult School. All rights reserved.