FAMILY CYCLING (**NEW**)
(Classes limited to 16 riders) Join our Email list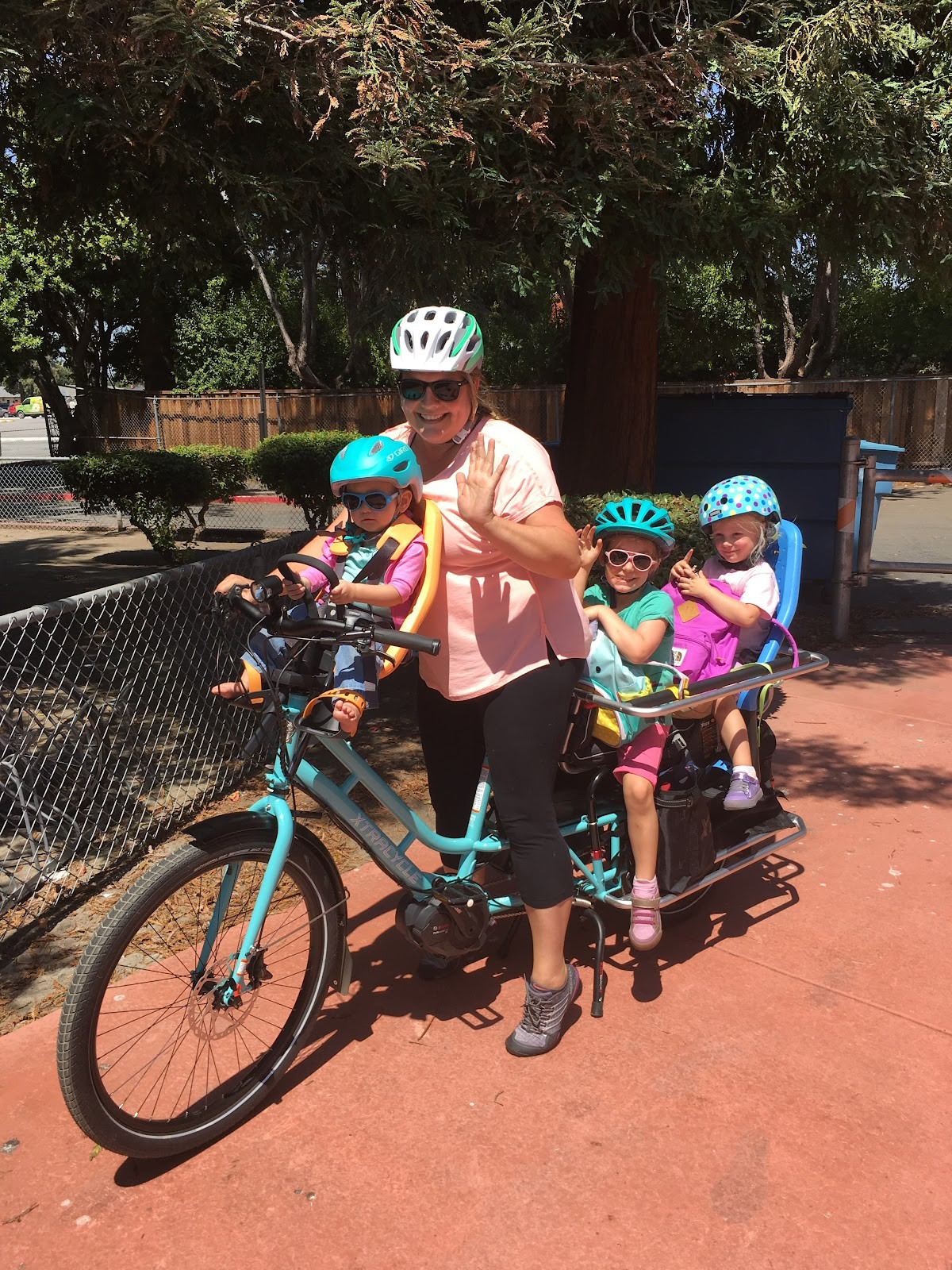 Duration:
2 Sessions: Wednesday, March 22 (7–8:30 p.m.) --AND-- Saturday, March 25 (9 a.m.–12 noon)
Quarter:
Spring 2023
Prerequisite:
Must be able to ride a bike (child passengers okay). At least ONE adult per family.
Address:
Greendell MP Room
Price:
$45
No Longer Available
NOTE: This class is appropriate for families with children on family bikes, tag-alongs, trailers or young riders on their own bikes up to 4th grade.
Classroom session includes rules of the road, safe riding, and what is developmentally appropriate for kids.
On-bike instruction includes skill drills and a guided ride.
**Functional bicycle and helmet are required for on-bike participation.**
Bring a snack and a water bottle.
'Meet' your instructor,
Maria Abilock!

Please click here
for a short
(25-second) video.
Telephone: (650) 329-3752 – 50 Embarcadero Road – Palo Alto, CA 94301
Copyright © 2009-2023 Palo Alto Adult School. All rights reserved.