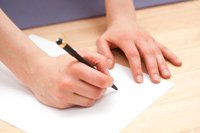 Instructor:
Abigail Christensen
Duration: 9
Date range: March 23 to May 25
(No class: April 6.)
Date(s) of the week: Thursday
Hour: 7–9 p.m.
Quarter: Spring 2023
Prerequisite: For students who are at the high beginning to intermediate-low level
Textbook: Required textbook can be purchased in the Adult School office
Address: Palo Alto HS Rm 201
Price: No Fee *
**New students must take a required in-person English test for all Fundamentals of Writing classes.**
The teacher will schedule the test with students.
For more information, please call (650) 494-2326.
Due to high enrollment already in this class, we recommend, if you are interested in taking this class, that you please attend the first meeting and we will determine if there's room in the class at that time.
DATE: Thursday, March 23
TIME: 6:45 p.m.
LOCATION: Palo Alto High School Room # 201
You may also call (650) 494-2326 for more information.
Telephone: (650) 329-3752 – 50 Embarcadero Road – Palo Alto, CA 94301
Copyright © 2009-2023 Palo Alto Adult School. All rights reserved.