ITALIAN: ADVANCED GRAMMAR REVIEW
(Class limited to 14 students) Join our Email list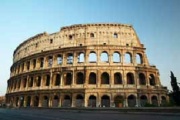 Duration:
5 wks
Date range:
February 4 to March 4
Date(s) of the week:
Thursday
Hour:
5:30–7 p.m.
Quarter:
Winter 2021
Prerequisite:
High intermediate/advanced Italian skills
Textbook:
No textbook required
Address:
LIVE ONLINE (via ZOOM)
Price:
$69
Register Now
During the current Covid-19 period, this class is being held LIVE ONLINE via Zoom.
This class is ideal if you want to improve and master your Italian speaking skills, while reviewing five main advanced grammar topics.
You will learn new idiomatic expressions, enrich your Italian vocabulary, read articles, focus on pronunciation, and converse in small groups.
No textbook required.
Telephone: (650) 329-3752 – 50 Embarcadero Road – Palo Alto, CA 94301
Copyright © 2009-2021 Palo Alto Adult School. All rights reserved.