ITALIAN BOOK CLUB: ADVANCED READING AND CONVERSATION
(Classes limited to 14 students) Join our Email list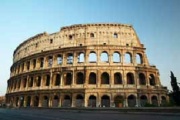 Duration:
8 wks
Date range:
September 20 to November 8
Date(s) of the week:
Tuesday
Hour:
7–8:30 p.m.
Quarter:
Fall 2022
Prerequisite:
Advanced
Textbook:
La Tigre di Noto AND Effatá by Simona Lo Iacono.
Address:
LIVE ONLINE via ZOOM
Price:
$111
No Longer Available
Class will be held LIVE ONLINE via ZOOM.
After you register, you will receive a link to login to the class.
Please call the Adult School office at (650) 329-3752 if you have any questions.
Do not miss this opportunity to challenge yourself and increase your Italian vocabulary and culture while reading and conversing completely in Italian.
We will read La Tigre di Noto AND Effata' by Simona Lo Iacono.
La tigre di Noto (4 weeks)
Effatá (4 weeks)
The selected books contain complex grammatical structures that enhance your ability to incorporate new idioms and vocabulary in different contexts.
You will be asked to read about 30-35 pages per week and actively participate in the virtual discussion. Please order your books as soon as possible (paperback or e-book) and contact the teacher by email to know how to get prepared for the first class. Conversation about the first chapters will start on the first meeting and then you will receive a detailed reading program for the rest of the course.
Telephone: (650) 329-3752 – 50 Embarcadero Road – Palo Alto, CA 94301
Copyright © 2009-2022 Palo Alto Adult School. All rights reserved.