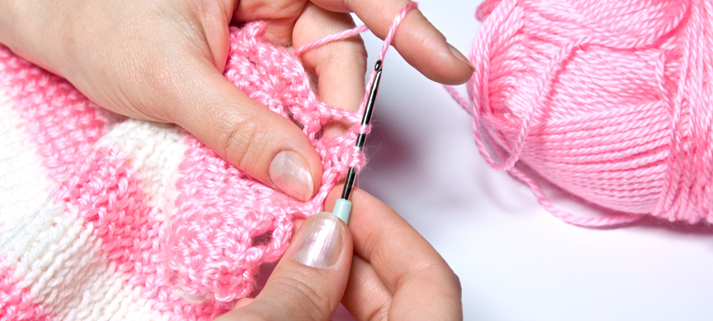 Duration:
6 wks
Date range:
June 8 to July 13
Date(s) of the week:
Wednesday
Hour:
5:30–6:30 p.m.
Quarter:
Summer 2022
Prerequisite:
None
Address:
Palo Alto HS Rm 1707
Price:
$56
Register Now
Learn to chain, single and double crochet, create tri-dimensional forms and read patterns.
This class will work for you regardless of your skill level—and you will enjoy it!
Materials to bring to class: one (1) ball of worsted weight yarn plus a size 'H' crochet hook.
Telephone: (650) 329-3752 – 50 Embarcadero Road – Palo Alto, CA 94301
Copyright © 2009-2022 Palo Alto Adult School. All rights reserved.