NEW IN THE USA? LETS TALK ABOUT IT—WORKSHOP (**NEW**) Join our Email list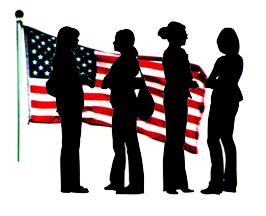 Duration:
6 wks
Date range:
February 12 to March 19
Date(s) of the week:
Tuesday
Hour:
6:30–8:30 p.m.
Quarter:
Winter 2019
Prerequisite:
None
Textbook:
No textbook required
Address:
Palo Alto HS Rm 216
Price:
$96
Register Now
This course combines speaking English, cultural studies and personal development.
Students will speak freely without focus on accurate grammar and vocabulary but rather on fluency. Students will increase their own cultural awareness by learning about the concept of culture and the impact of our cultural foundation in our daily lives.
Students will interact, connect and communicate with other students increasing their intercultural communication, and will develop the tools and strategies to adjust to a new cultural environment while developing concrete ideas and steps to create a new life in the US.
No textbook required.
Telephone: (650) 329-3752 – 50 Embarcadero Road – Palo Alto, CA 94301
Copyright © 2009-2019 Palo Alto Adult School. All rights reserved.