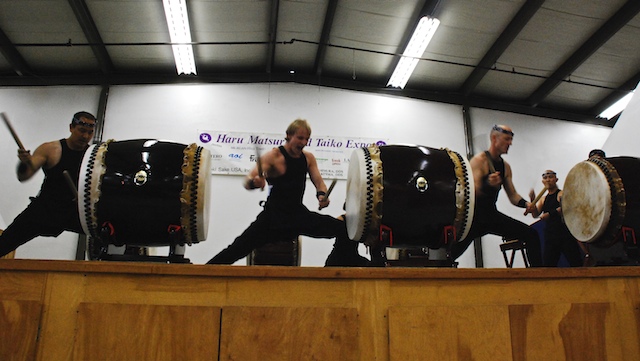 Duration:
7 wks
Date range:
February 6 to March 20
Date(s) of the week:
Wednesday
Hour:
8–10:15 p.m.
Quarter:
Winter 2019
Prerequisite:
Ages 15+
Address:
Palo Alto HS Rm 109
Price:
$30 (plus $10 materials fee)
Register Now
This class is designed for individuals with stamina to hit odaiko (big taiko) for two hours. The consequence to take this class would build up your stamina, rhythmic competence and speed to hit taiko.
NOTE: Odaiko is a physical activity requiring fitness and stamina.
All the equipment­­—including drums and sticks—are provided.
There will be a $10 materials fee payable to the instructor at the first class to cover the drum heads replacement.
The class requires the instructor's consent. Send CV of taiko training history to info@drumrevolution.com.
Telephone: (650) 329-3752 – 50 Embarcadero Road – Palo Alto, CA 94301
Copyright © 2009-2019 Palo Alto Adult School. All rights reserved.