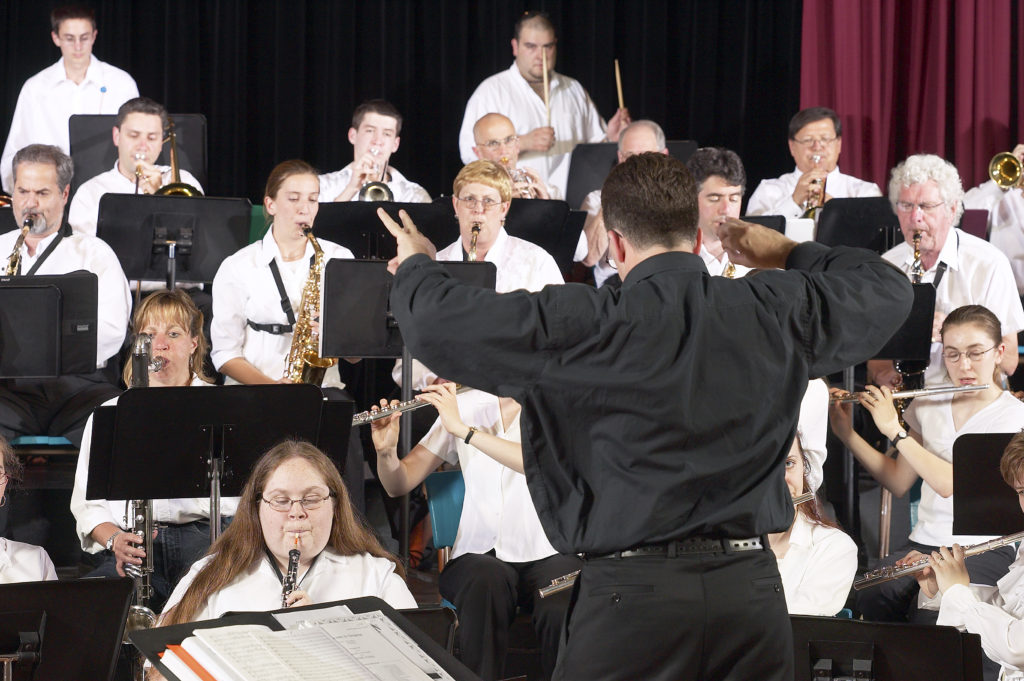 PENINSULA SYMPHONIC BAND
Experience the thrill of performance in this fully instrumental band for experienced players of wind and mallet-rhythm percussion instruments. Enjoy playing traditional, popular, and classical music. Percussionists and tubists are especially needed!
NOTE: Before attending the first band practice, applicants must email the band instructor, Ted Henderson, at mrhenderson1962@gmail.com or call him at (408) 910-1830.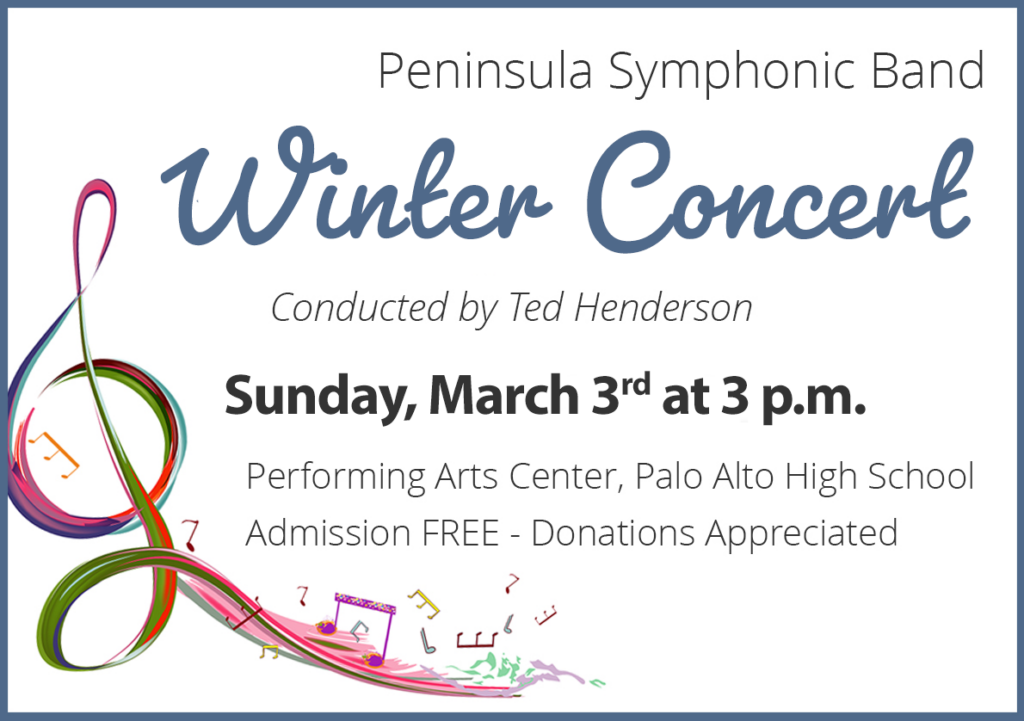 No class: Jan 15 & Feb 19