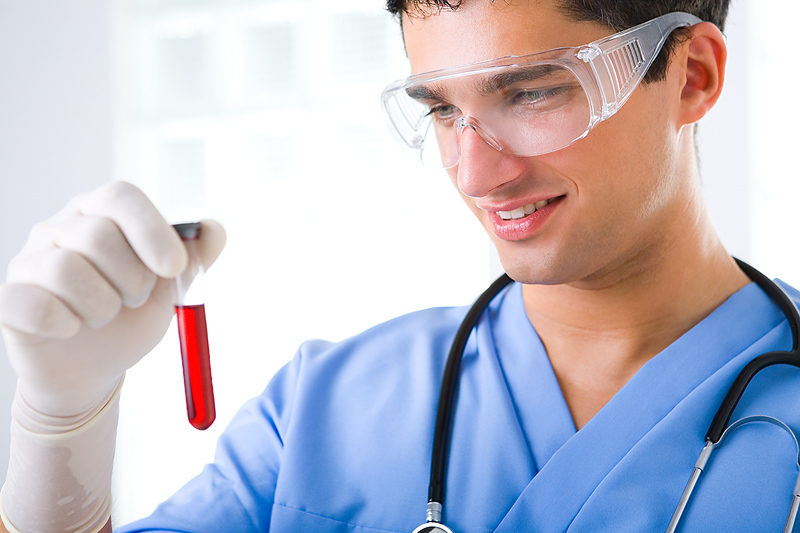 Instructor:
California Regional Education Center Staff
,
(800) 927-5159
Duration: 9 wks
Date range: May 1 to July 5
(No class: May 29 and July 4.)
Date(s) of the week: Monday and Wednesday
Hour: 5:30–9:30 p.m.
Quarter: Spring 2017
Prerequisite: High School Diploma or GED®
Textbook: (Purchased separately) Phlebotomy Essentials Textbook 6th Edition; Phlebotomy Essentials Workbook 6th Edition; Phlebotomy Exam Review, 6th Edition
Address: Palo Alto HS Rm 1709
Price: $2995 ($300 deposit required) Extra Costs: Books and Scrubs
PROGRAM SUMMARY
As a Phlebotomy Technician you will be trained to draw blood samples from patients in a clinical laboratory or public health setting.
The Phlebotomy Technician program consists of 70 hours of classroom instruction followed by a 40-hour externship.
Students will be trained to:
Identify and prepare patients
Locate the vein and arteries
Perform venipuncture, butterfly and syringe methods
Take vital signs
Understand standard precautions between patient and phlebotomist
Learn proper specimen handling to assure and preserve quality
Students are placed in a 40-hour externship after completion of the classroom portion of the program.
Students are required to be available Monday through Friday, 8 a.m.- 6 p.m. to be placed.
CERTIFICATION
This program satisfies all training guidelines established by the California Department of Public Health – Laboratory Field Services and graduates will be prepared to take the Exam for Phlebotomy Certification (NCPT) through National Center for Competency Testing (NCCT).
TEXTBOOKS (purchased separately)
Phlebotomy Essentials Textbook 6th Edition
Phlebotomy Essentials Workbook 6th Edition
Phlebotomy Exam Review, 6th Edition
Program includes Basic Life Support CPR Training, liability insurance, national certification exam through NCCT, name badge and certificate of completion.
(Books, scrubs and medical kit are purchased separately.)
*** Spaces limited! ***
For information or to register, please click here or call (800) 927-5159.
Telephone: (650) 329-3752 – 50 Embarcadero Road – Palo Alto, CA 94301
Copyright © 2009-2017 Palo Alto Adult School. All rights reserved.