PHOTOSHOP CC FOR THE DIGITAL PHOTOGRAPHER Join our Email list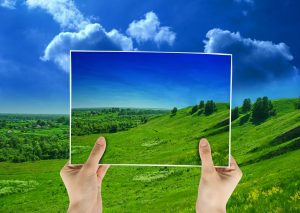 Instructor:
Beverly Richards Schulz and Eric Johnson (ed2go Instructors)
Duration:
6 Weeks Access / 24 Course Hours
Date(s) of the week:
Starts: Jun 14 | Jul 12 | Aug 16
Quarter:
Summer 2023
Prerequisite:
Comfort acquiring digital images and basic computer skills.
Textbook:
The instructional materials required for this course are included in enrollment and will be available online.
Address:
ONLINE (not live)
Price:
$100
Register Now
Master the use of Adobe Photoshop Creative Cloud to edit and enhance your digital images and give them a professional polish. The course offers simple, step-by-step instructions for basics that make this software so popular and unique — like cropping, rotation, and sizing images.
Adobe Photoshop CC (also known as Photoshop Creative Cloud) is a powerful subscription software solution providing support and specialized editing tools for digital photographers and graphic artists. You will experiment with Photoshop's tools for correcting exposure, adjusting color and colorcasts, and work with Adobe's powerful layer and selection tools. You will learn how to add text, retouch, and even clone away unwanted elements from your images. You will discover how to work with raw images and prepare images for print or online use.
In this course, you will be guided through detailed explanations and instructions for using the tools that make this software so popular and unique in the world of digital editing. Whether you are a novice or accomplished photo editor, this course will give you a collection of useful techniques that will quickly show you amazing results in your images.
Telephone: (650) 329-3752 – 50 Embarcadero Road – Palo Alto, CA 94301
Copyright © 2009-2023 Palo Alto Adult School. All rights reserved.