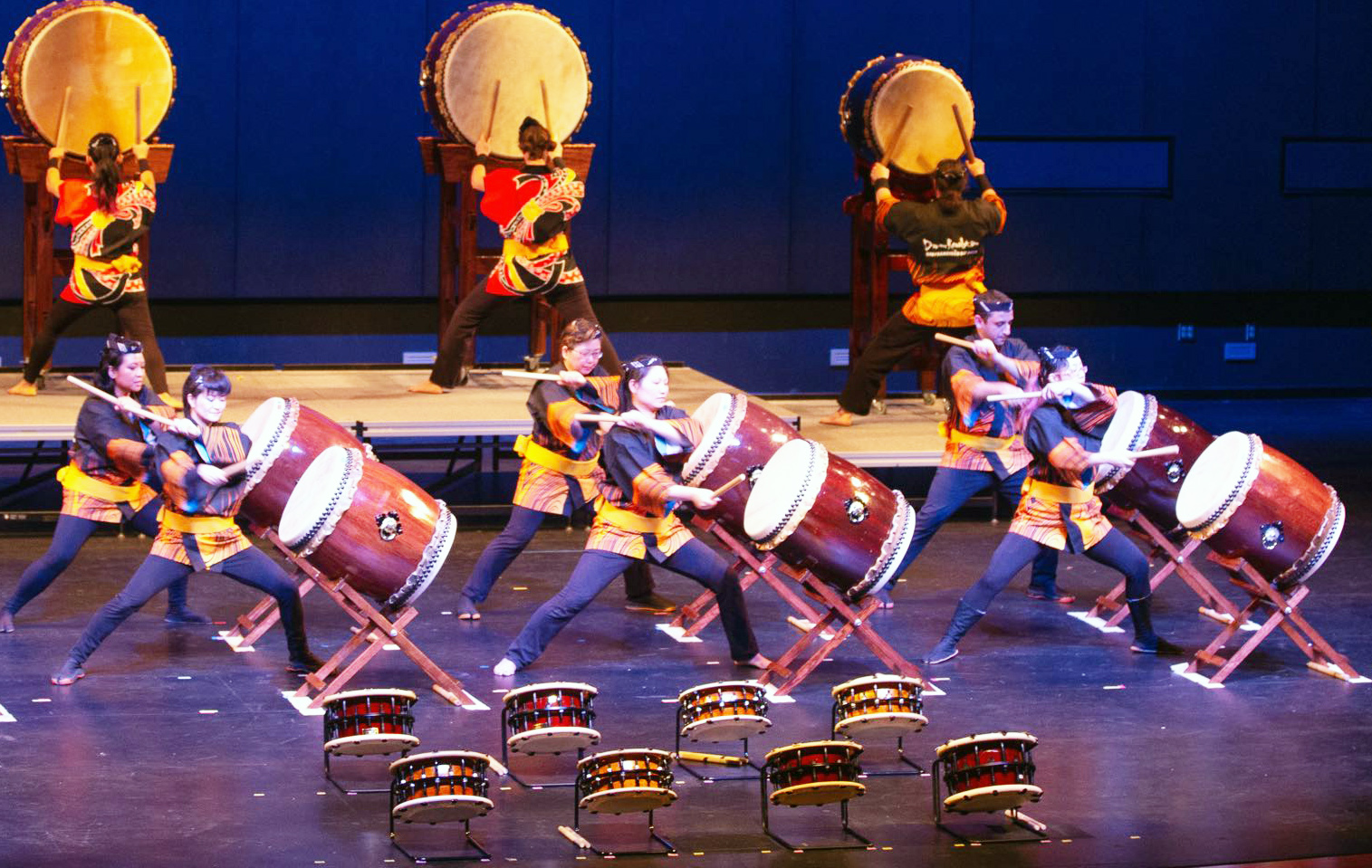 Duration:
6 wks
Date range:
July 12 to August 23
(
No class:
August 9.)
Date(s) of the week:
Wednesday
Hour:
8–10 p.m.
Quarter:
Summer 2023
Prerequisite:
Age 15+
Address:
Palo Alto HS Student Center
Price:
$60 (plus $110 materials fee)
Register Now
Taiko is the art of Japanese drumming, which develops self-expression and musical creativity. This course engages in Uchikomi based practice. You should have a sense of rhythm and/or stamina to hit drums for two hours.
NOTE: Taiko is a physical activity requiring fitness and stamina. It requires peak physical conditioning and flexible joints and muscles. Individuals with physical concerns should check with their physician before enrolling in this class. All students will be required to sign a waiver of liability.
Similar to a martial arts practice, we do not wear any shoes and socks in our class. We practice with barefoot. No accessories or food allowed during class. This includes: watch, ring, bracelet, earrings, necklace, shoes (except Tabi) and socks.
All equipment – including drums and sticks – are provided.
There will be a $110 materials fee payable to the instructor at the first class to cover the drum heads replacement.
Telephone: (650) 329-3752 – 50 Embarcadero Road – Palo Alto, CA 94301
Copyright © 2009-2023 Palo Alto Adult School. All rights reserved.