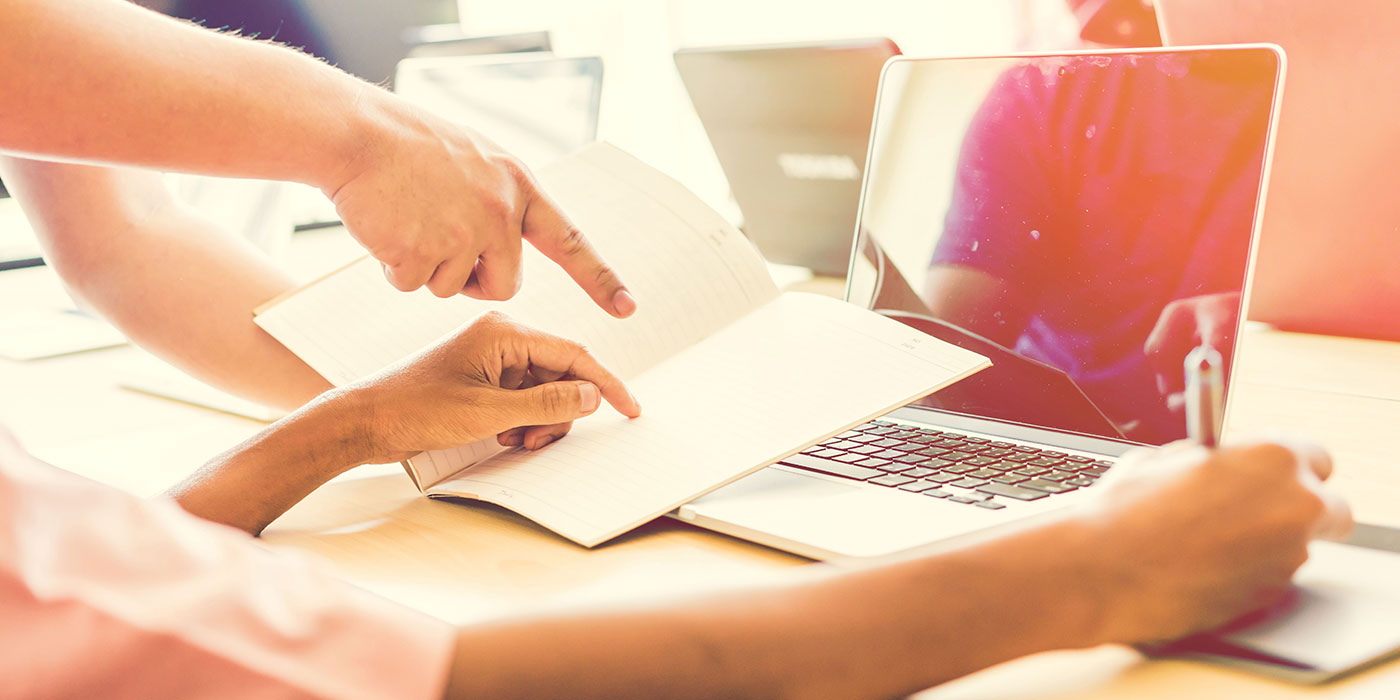 Instructor:
Lynn Atkinson (ed2go Instructor)
Duration:
6 Months / 80 Course Hours
Date(s) of the week:
Start Anytime
Prerequisite:
None
Textbook:
The instructional materials required for this course are included in enrollment and will be available online.
Address:
ONLINE (not live)
Price:
$1,795.00
Register Now
Earn a Certificate in Technical Writing Online
As technology and innovations hubs grow across the country, so does the need for skilled technical writers. More so, the ability to provide clear explanations about complex subjects is one of the most in-demand skill sets a communications professional can have today. This 100% online course will help you master technical writing and build a robust portfolio that showcases this highly marketable skill.
Job Outlook for Technical Writers
The Bureau of Labor Statistics (BLS) estimates that jobs for technical writers will grow 11% through 2026, which equates to 5,700 additional jobs.
While entry-level technical writers start out around $45,000 per year, the BLS reports that the median annual salary in this profession was $71,850.
Similarly, Payscale estimates $70,616 with the highest paying jobs located in San Francisco, San Jose, and Seattle. The top earners in this profession take home up to $115,000 and upwards annually.
Technical Writer FAQs
WHAT DO TECHNICAL WRITERS DO?
Technical writers help keep our technology-driven economy in motion. They provide clear explanations and precise detail about often-complicated subjects to help consumers understand and use products and services around us. More specifically, technical writers may prepare instruction manuals, how-to guides, articles, or white papers and other documentation that explains technical information.
WHAT CONSTITUTES AS TECHNICAL WRITING?
According to the Society for Technical Communication, technical communication is any form of messaging that:
Provides information about complex or specialized topics
Facilitates or assists communication that uses technology such as web pages, graphics, or computer files
Provides instruction about anything, whether the topic is technical or not
DO TECHNICAL WRITERS NEED A COLLEGE DEGREE?
Some technical writer positions require a degree, but many writers thrive when they specialize in a particular niche and maintain a writing portfolio. Beyond this, a professional certificate in technical writing proves a writer's craft and expertise.
WHAT SKILLS DOES A TECHNICAL WRITER NEED?
To succeed as a technical writer, you will need advanced grammar skills, research methods and practices, a clear and informative writing style and the ability to create various technical documents including reports, memos, white papers, instruction manuals, analyses, executive summaries, and scripts for audio or video.
Course Objectives
Develop any type of communication used to explain complex technical processes. This includes executive summaries, reports, briefs, press releases, and emails. As long as a piece is designed to help others understand technical information, a technical writer is needed. Our technical writing course will teach you how to:
Develop effective research methods
Consider the needs and abilities of the audience
Know how to incorporate clarity and utility
Create memos, analyses, and reports
Curriculum
Please click here to see the curriculum outline, course details, and frequently asked questions.
Instructor: Lynn Atkinson
Lynn Atkinson earned a B.A. in English from the University of Texas at Arlington (UTA) in 1993 and an M.A. in English with an emphasis in rhetoric in 1996. A published writer and editor, including contributions to college textbooks, she considers her greatest accomplishment educating thousands of students at UTA, DeVry, Tarrant County College, Southeast Career Institute, and Everest College. She has also been nominated for and awarded "Outstanding Teacher" at several of these institutions. Lynn has developed or co-developed several writing curriculums, won writing contests, and conducted over 10,000 hours of tutoring.